Katie Hopkins has been reported to police after being accused of inciting racial hatred against the Pakistani community in Rochdale.
Simon Danczuk MP hit back against the Sun columnist for her tweet, linking the child abuse scandal that engulfed the town in 2012 to the raising of the Pakistani flag.
Danczuk who represents the town, attended the flag raising event at the town hall to celebrate National Pakistan Day on 23 March.
She tweeted: "Raising a Pakistani flag in Rochdale is not helping community cohesion. It is inflammatory."
He told the BBC he complained to Greater Manchester's Police Commissioner, Tony Lloyd to investigate if a crime had been committed, which has now been forwarded on to Greater Manchester Police.
"It is not right that somebody who has little to do with Rochdale incited hatred of this kind," he said.
"Rochdale is a very cohesive community - people work well together.
"Of course there are tensions, like there are in other communities, but people rub together really well and we don't need outsiders like Katie Hopkins to come in and cause trouble just for the sake of causing trouble and creating Sun headlines."
Hopkins has still not made a comment concerning the police complaint – but has thanked people on Twitter for their support.
Nine members of a paedophile gang were jailed after being found guilty of sexual abusing more than 40 girls as young as 13 across Rochdale and Heywood in 2012.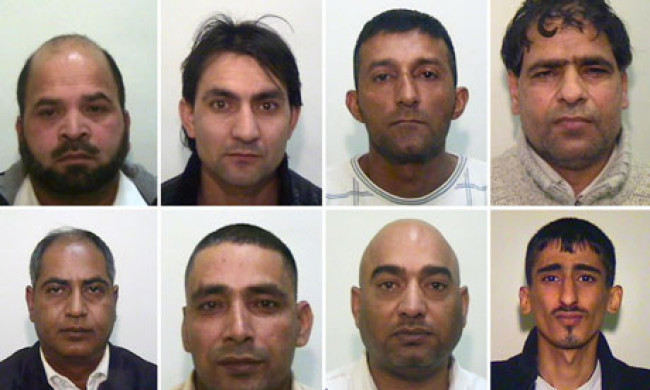 Following an investigation by Greater Manchester Police, which was supervised by the Independent Police Complaints Commission (IPCC), the force has decided no one will face misconduct proceedings after examining the actions of 13 officers.
Assistant chief constable, Dawn Copley, apologised on behalf of the force, after acknowledging mistakes were made.
He said: "For our part in that we apologise to the victims and we give them our assurance that lessons have been learned, changes have been made and we are determined to use this to continue making improvements.