The Rock Clock: Dwayne Johnson launches motivational alarm clock app for iOS and Android
Nobody likes waking up in the morning, but an iOS and Android app from Dwayne 'The Rock' Johnson could be just the ticket for those looking for a bit of inspiration in the early hours.
The Rock Clock is exactly what it sounds like – an alarm clock starring the part-time WWE superstar and Hollywood actor and full-time fitness enthusiast.
The real purpose of the app, however, is setting and achieving personal goals, all with the help of the People's Champion.
Start up the Rock Clock and you are instantly asked to set yourself a worthy challenge, be it 'gaining five pounds of muscle', 'losing ten pounds of non-muscle' or something a little more everyday like 'finally cleaning out the garage'.
To help get you motivated for your next challenge there are even a variety of strange ditties in place of the usual alarm drills. 'Good Morning Sunshine' for example sees Johnson take on his Rock persona and dreamily sing: "open your eyes up and get your candyass out of bed."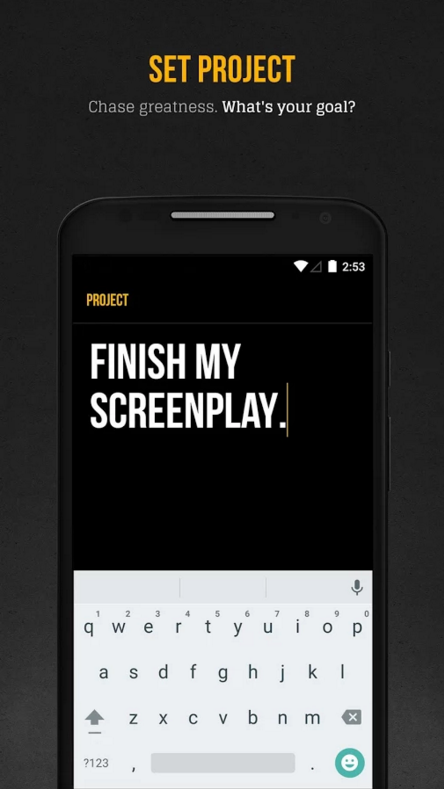 For those really dedicated to the cause, you can also align your morning schedule with 'Rock Time' (currently 4:45am) and watch a daily exclusive video, recorded and sent directly from Johnson's own phone.
The app itself is free if you fancy give it a try, although be warned: there is no snooze button. Apparently The Great One isn't a fan of a few extra minutes in bed.
The Rock Clock is the second phase of what Johnson calls 'Project Rock'. "We all have hopes, goals, dreams and aspirations," he states on the official Project Rock website. "I've officially made it my project to help as many of you get after your goals as possible."
Sporting the tagline 'It's time to chase greatness', the project's first output was a mammoth rucksack that is now completely sold out.
To promote the app, The Rock filmed a video starring a clock and a sledgehammer. You might be able to guess what happens next.
Johnson's app sits in stark contrast to the more sleep-heavy technology we've seen recently, including the Neuroon Sleep Mask, a smart wearable designed to beat jet lag and improve the overall quality of your nap-time with light therapy.
© Copyright IBTimes 2023. All rights reserved.