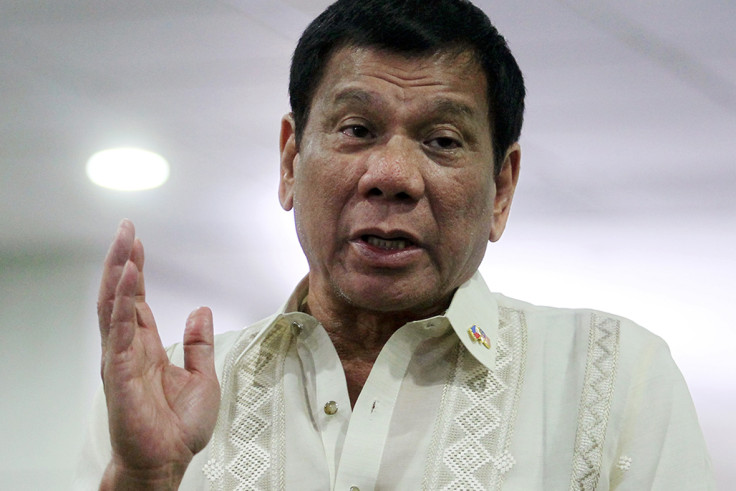 The often-controversial president of the Philippines Rodrigo Duterte has said he would gladly scrap human rights in his country if it would help combat Islamic State (Isis) militants arriving in south-east Asia.
Speaking in the southern Philippine province of Mindanao, where the Islamic separatist group Abu Sayyaf has carried out a series of kidnappings and waged a ground war against Manila, Duterte said the Philippines needed to be prepared for Isis fighters arriving from the Middle East.
"Once the terrorists of the Middle East are deprived of the land area, the real estate area where they can sleep ... they will wander to other places and they will come here and we have to prepare for that," he said during a speech at a law enforcement agency, according to Reuters.
"Remember, these guys, they do not have an iota of what is human rights, believe me. I will not just simply allow my people to be slaughtered for the sake of human rights, that's bulls**t," he added.
Abu Sayyaf, which has been linked to the Islamic State, is holding 21 captives, many of them foreign nationals, despite a military offensive against them. The group's piracy and kidnappings have continue unabated despite Duterte's tough stance on Islamist militancy.
Duterte has said he could use his presidential authority and scrap the right to due process. He has highlighted that he can suspend the constitution for 60 days "when the public safety requires it". He mentioned the suspension of habeas corpus in the context of both the southern unrest and his war on drugs. The Filipino leader said building cases for arresting suspects took too much time and resources.
Abu Sayyaf, a loose group numbering several hundred fighters, uses ransom money to fund its Islamic separatism campaign in southern Philippines. One of its leaders, Isnilon Hapilon – who has a $5m bounty on his head – recently pledged allegiance to the Islamic State group operating in Syria and Iraq. However, the US has designated the group a terrorist entity for its connections to al-Qaeda.
In November Abu Sayyaf beheaded Malaysian hostage Bernard Then Ted Fen in an ostentatious act of violence, which has become the Daesh calling card throughout the world. Then Ted Fen was killed in the jungle not far from the Indanan town in Sulu province on 17 November.
In October 2014 the group claimed to have been paid £3.4m for the release of two German hostages who were held for seven months.