Rogue One director Gareth Edwards explains three different meanings behind movie's title
One is a reference to the two Star Wars movies of the 1980s – but what about the others?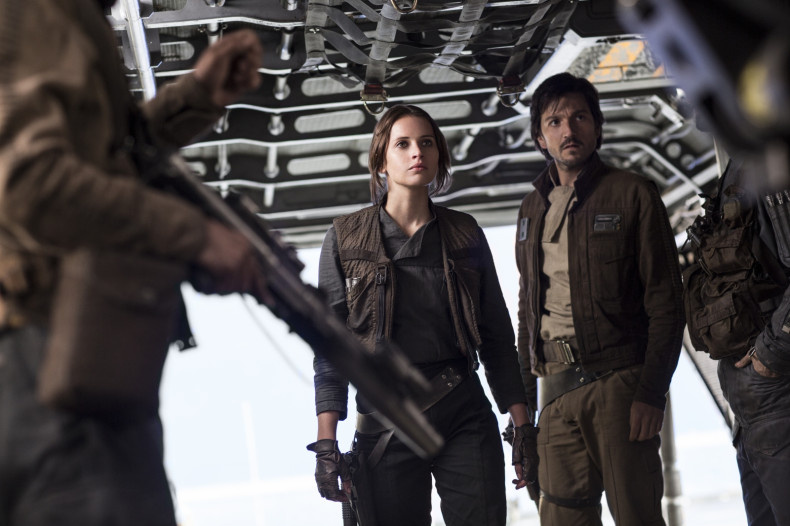 Considering we're only a few months away until Rogue One: A Star Wars Story is released in cinemas, Lucasfilm have been offering up closer looks at certain characters – including droid K-2SO and new ship, the U-Wing – as well as more insightful trailers that shed some light on Jyn Erso and her team of rebels' motives when it comes to taking down the Galactic Empire the way that they intend to.
Now, director Gareth Edwards has explained the film title's "multiple meanings" and how it makes it fit within the rest of the Star Wars timeline.
"Rogue One is a military call sign, to some extent..." he told Empire, referring to Rogue squadron of Rebel pilots led by Luke Skywalker that debuted in 1980s installment The Empire Strikes Back. "[But also] this is the first film that's gone off-piste and is not part of the saga – or the Anakin story – so it's the 'rogue' one, you know?"
Judging from the footage seen so far, Rogue One certainly looks like its own entity when it comes to the Star Wars franchise. It looks a lot more action-based than the previous films, and seems to exude a slightly more serious and war-like tone, which its name undoubtedly reflects.
The British filmmaker also went on to reveal that the title also touches on protagonist Jyn, as it "kind of describes [Felicity Jones' character] in a similar way" as she's a rebel to the core who goes on a seemingly suicidal mission to take down the Empire. "It has [all] these split, multiple meanings that made it feel like the right choice," Edwards concluded.
Also starring Ben Mendelsohn, Diego Luna, Genevieve O'Reilly and Forest Whitaker, Rogue One: A Star Wars Story revolves around a group of rebels, who plan to infiltrate the imperial army base to steal plans to the first Death Star, the Empire's ultimate weapon of destruction. It is scheduled to open in UK and US cinemas on 16 December 2016.
For more entertainment news follow A-List on Twitter @Alistinsider