While Leia Organa played a huge role in the original trilogy, the first six films in the Star Wars franchise largely centred around male protagonists; Han Solo, Luke Skywalker and father Anakin just to name a few. Last year's The Force Awakens completely turned this tradition on its head by having Daisy Ridley's hero Rey front-and-centre stage while upcoming outing Rogue One: A Star Wars Story looks to do the same with Felicity Jones' Jyn Erso.
In an industry so saturated with male leads, it's refreshing to see two young women at the forefront of such a popular series of sci-fi, action movies, however, not everyone agrees. Since Rogue One's cast was announced (and now that the release date approaches), many have voiced that it seems like a conscious, forced move by Lucasfilm to have yet another film centring around a female. Fortunately, said opinions are not ones that studio president Kathleen Kennedy is interested in pandering to...
"I have a responsibility to the company that I work with. I don't feel that I have a responsibility to cater in some way," she candidly told The New York Times in a recent interview. "I would never just seize on saying, 'Well, this is a franchise that's appealed primarily to men for many, many years, and therefore I owe men something.'"
Similarly, Jones feels like it shouldn't matter what gender Jyn is as long as the audience can empathise with her human struggles. "Like all of us, she's trying to work out what the hell to do," the 33-year-old told the same publication. "We wanted the audience to relate to Jyn as a person, whether you're a boy or a girl, a man or a woman."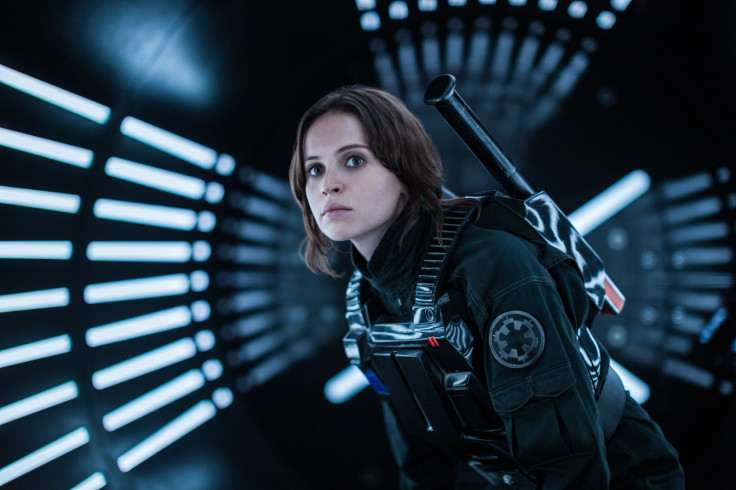 Rogue One director Gareth Edwards even went so far as to suggest that the film is offering up the complete opposite of the first ever Star Wars movie, in order to shake things up within the franchise and to offer up a different perspective. "A New Hope is the story of a boy who grows up in a tranquil home and dreams of joining a war," he said. "What if we have the story of a girl who grows up in a war and dreams of returning to the tranquillity of home?"
For more entertainment news follow A-List on Twitter @Alistinsider