With just over two weeks until Rogue One: A Star Wars Story arrives in cinemas, it's pretty safe to assume that Lucasfilm has presented all of the promotional footage that it intends to at this point. So to avoid giving too much away, the film's recently released new trailer matches the others when it comes to being action-packed but interjects humour this time round.
Directed by Gareth Edwards (Godzilla), Rogue One: A Star Wars Story centres on a group of rebels who plan to infiltrate the Imperial Army base in order to steal plans for the construction of the first Death Star. Lovers of the entire Star Wars franchise will already know that they, of course, succeed – subsequently giving the plans to Princess Leia Organa, the founding general of the Resistance. But that doesn't stop villain Director Orson Krennic (Ben Mendelsohn) claiming in the new trailer that he "will not fail".
The trailers have also showcased the tension between Krennic and fellow baddie Darth Vader, who is a known enthusiast for planet-obliterating superweapons, so perhaps Krennic does make a few personal triumphs of its own that we just don't know about yet. Only time will tell.
Given the subject matter and the much more serious clips that have been released previously and given off a strong war-like feel, adding in some subtle gags might seem somewhat of a surprising move. The Star Wars franchise has always been joke-filled but the studio has made it clear that Rogue One is its own entity which won't even have an opening crawl like the other films, so the fact that it is in keeping tonally is interesting.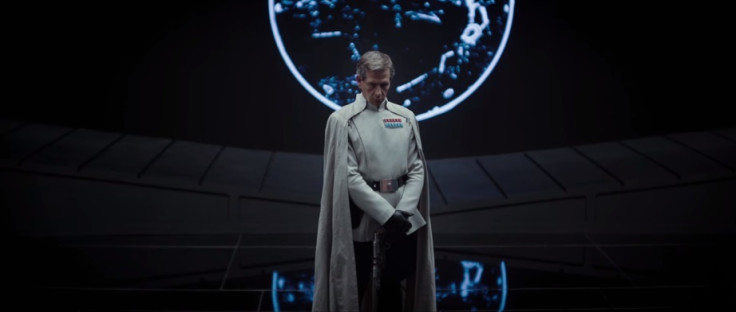 The humour certainly doesn't seem out of place in the trailer though. With droid K-2SO (Alan Tudyk) doing a C-3PO and providing some comic relief... "I'll be there for you," he says enthusiastically to protagonist Jyn Erso (Felicity Jones). "The captain said I had to," while Donnie Yen's Chirrut Îmwe shrieks to Wen Jiang's Baze Malbus, "You almost got me!" during battle.
While there have already been prequels to the Star Wars originals, which were arguably not well received, Rogue One will bring audiences right up to the beginning of A New Hope. Also starring Diego Luna, Forest Whitaker and Mads Mikkelsen, the film is scheduled to open in UK on 15 December and in the US a day later.
For more entertainment news follow A-List on Twitter @Alistinsider