Rogue One won't have a sequel, says Lucasfilm president Kathleen Kennedy
Director Gareth Edwards and visual effects' John Knoll confirmed the news, describing the movie as 'self-contained.'
Rogue One: A Star Wars Story is already gearing up to make big bucks, what with box office estimates anticipating a $130 million (£104.5m) opening weekend and hundreds of thousands of pre-sale tickets having been snapped up. But despite its inevitable success, Lucasfilm president Kathleen Kennedy has revealed that the studio intend to leave it as a one-off rather than the first of a brand new franchise.
During an interview with Empire for their current issue, Kennedy confirmed that Rogue One will not have a sequel, despite her jokingly throwing the name Rogue Two around. Similarly, visual effects supervisor John Knoll explained that Rogue One was always intended to be a "self-contained" outing and director Gareth Edwards stating that if viewers are after a follow-up, then "that sequel will be directed by George Lucas."
The filmmaker's jesting comments and references to the older movies make sense considering that Rogue One has already been described as a prequel to the original Star Wars trilogy, taking fans right up to the events seen in Episode IV – A New Hope. Obviously, it would be nearly impossible to depict further Rebel Alliance attempts at overthrowing the Galactic Empire, aside from the main action that centred around Luke Skywalker and Princess Leia Organa.
However, while Rogue One's story might lead into the first ever Star Wars film, there's argument that a second film could follow new characters such as villain Orson Krennic (Ben Mendelsohn), Cassian Andor (Diego Luna) and Jyn Erso (Felicity Jones) who never appeared in A New Hope, The Empire Strikes Back or Return Of The Jedi.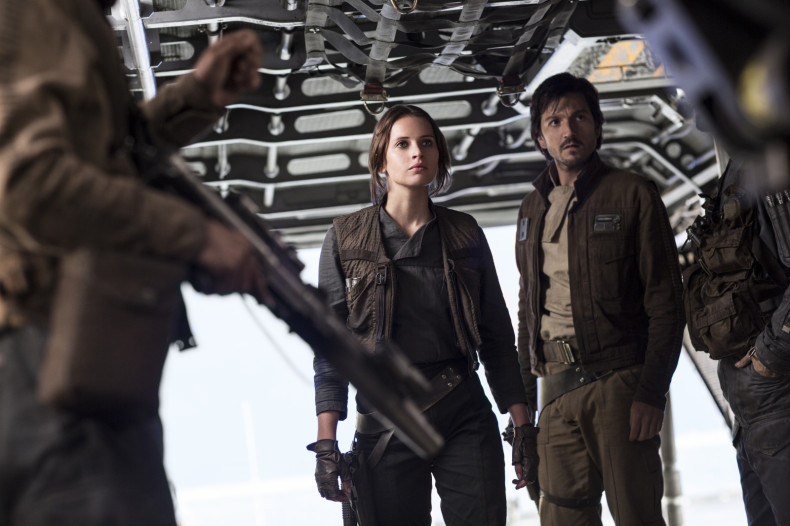 In the new movie, the latter two lead a group of rebels who plan to infiltrate the Imperial Army base in order to steal plans for the first Death Star. Assuming the trio don't all perish in Rogue One – (anything's possible) – they'll arguably have more story to tell and it'll be a shame to meet them briefly only to never see them again.
But then, that's only a pipe dream, things seem pretty definitive over at Lucasfilm. Way back when she was promoting Star Wars: The Force Awakens last year, Kennedy opened up about standalone movies, Rogue One and upcoming young Han Solo spin-off, explaining to /Film that they were "not being designed to necessarily build new franchises" and will "very definitely have a beginning, middle, and end."

For more entertainment news follow A-List on Twitter @Alistinsider