A rescue ship credited with saving thousands of migrants stranded in the Mediterranean Sea is to embark on a new mission in south-east Asia. The MY Phoenix, owned by charity Migrant Offshore Aid Station (MOAS), has been used to rescue almost 13,000 people making the perilous journey from north Africa and the Middle East to Europe.
But now its crew is sailing the 40-foot vessel to the Bay of Bengal and Andaman Sea, where it will spend four weeks helping rescue Rohingya refugees. Last year tens of thousands of migrants from Myanmar and Bangladesh attempted dangerous sea crossings to reach Malaysia and Indonesia.
Starting on 3 March, the Phoenix hopes to coordinate with local coast guards, navies and local NGOs to track, monitor and, if required, rescue migrants. It will also employ the use of long-distance drones to measure ship movements, hoping to use data to improve future handling of the crisis.
"Our aim is to generate a better understanding of the movements by the refugees and migrants and be ready to assist in cases where there is an imminent threat to loss of life," said MOAS founder Christopher Catrambone. "The task of the MY Phoenix will be to observe and analyse irregular movements at sea with the goal of supporting local stakeholders in providing an enhanced life-saving response."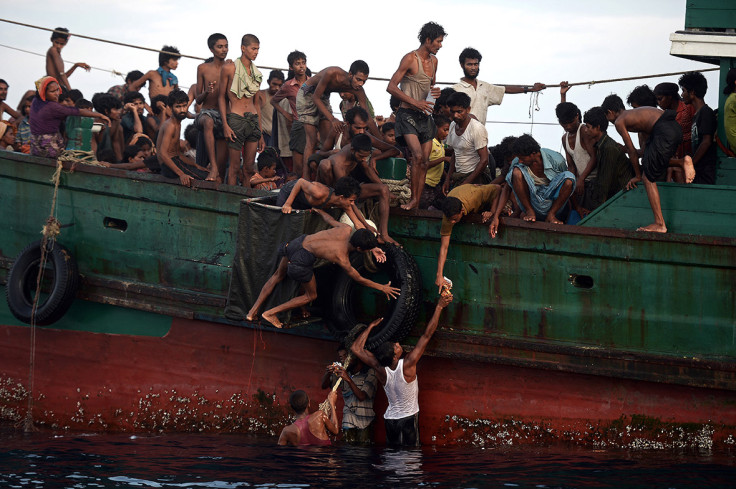 A Muslim minority suffering persecution, the Rohingya have been described by the UN as one of the "most persecuted" people on earth. Myanmar State refuses them political rights – claiming they are illegal immigrants from Bangladesh – and tens of thousands live in temporary camps.
Last year saw international condemnation when boats carrying Rohingya were towed back out to sea by authorities, seeing thousands left stranded on board with dwindling food supplies. Malaysia, Thailand and Indonesia governments have all turned the boats away when they try to approach shore.
"Rohingya have faced abuses for decades and untold numbers have died at sea," said Matthew Smith, co-executive director of Fortify Rights, which is supporting the MOAS operation. "Until the root causes are addressed in Myanmar, we're going to see men, women, and children risk their lives in perilous journeys at sea."
MOAS will sail out in early March and remain at sea for a minimum of four weeks. At the end of this period MOAS says it will "review its findings and funding provisions with stakeholders".
The crew include maritime, security, medical, linguistics, migration, mapping and aviation experts. They will be supported by the MOAS staff in Malta.