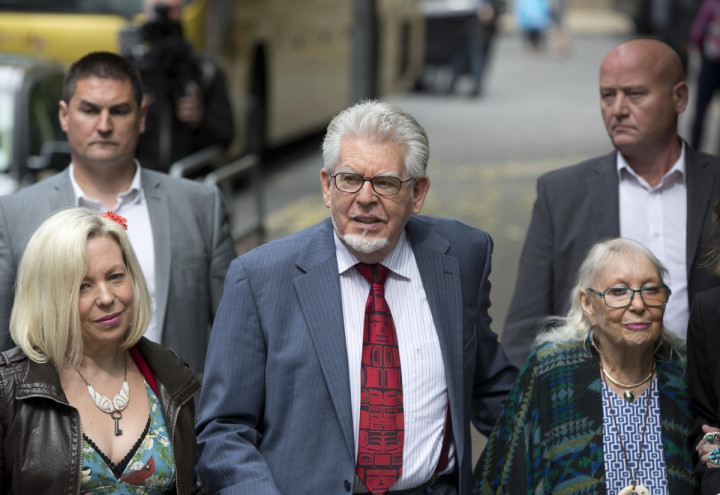 Rolf Harris, the veteran entertainer who has been found guilty of abusing girls in a string of sex attacks spanning more than forty years, faces the prospect of dying in prison.
The 84-year-old could spend the rest of his life in jail after being found guilty of 12 indecent assaults against four women, the youngest of who was aged seven at the time of the attack, and sentenced to five years nine month months in prison.
Far from his multi-million-pound riverside home in Bray in Berkshire, Harris' first stop will likely be Wandsworth prison in South East London, where he will share a cell no larger than 10ft by 6ft.
It can be revealed that Harris has also been accused of attacking a prominent television celebrity during an interview, as the entertainer faces fresh allegations of sexual assaults which emerged during his two-month trial.
It has emerged that the jury was not told about six other women who came forward to complain of groping and inappropriate behaviour as their evidence was not used at the trial.
One of the alleged incidents took place at a party in a pub for the talkshow host Michael Parkinson, when Harris kissed the neck of a young woman in front of his wife. Another reported assault on a 14-year-old girl occurred at a Sydney motel, when he told her: "Rolfie deserves a cuddle."
Former inmates of Wandsworth - known as 'Wano' by the prison population - where Harris will likely spend time before being moved to an open prison due to his age and failing health, have described the jail as being a "screws' nick" - where the regime is dictated by staff rather than management.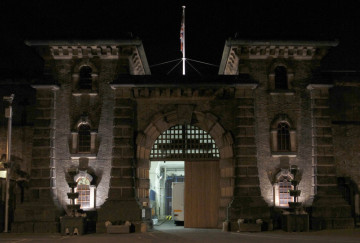 Wandsworth is the largest jail in the UK and has been described as Britain's "worst" prison. With over 1,600 inmates, it receives prisoners from court before they are processed. However, many men serve short-term and medium-term sentences in the prison.
Classified as a category B prison, one step down from maximum security, it is one of the most feared where celebrities and child sex offenders are targeted.
In 2011, a report revealed that the treatment of inmates at Wandsworth Prison was "demeaning, unsafe and fell below what could be classed as decent."
In September 2013, the Evening Standard reported that Wandsworth was the most overcrowded prison in England and Wales. The Howard League for Penal Reform said almost 20,000 prisoners were kept in overcrowded cells during the financial year of 2012 to 2013.
Speaking to the newspaper, one anonymous former inmate said violence and rape was common in the prison and those targeted are usually psychologically abused first to make them compliant.
Inmates have described small windows, chipped beds and moulded plastic furniture in the Victorian building. Each cell has a sink, a toilet and basic shelves, with a small screen between the two beds.
Former inmates include Max Clifford, who spent four weeks at Wandsworth before being moved to Leyhill prison in Gloucestershire, after being found guilty of eight indecent assaults over two decades.
Other notable former prisoners include Charles Bronson, frequently decribed as the "most violent prisoner in Britain."