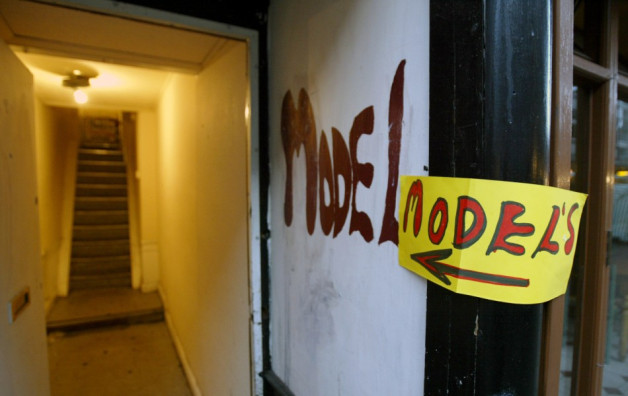 A rising number of Romanian women are working as prostitutes in London's "thriving" sex trade, according to a new report covering the capital's 33 boroughs.
They are part of a "rapid rise" in the number of non-British women selling sex on the streets over the past five years.
A significant proportion said that they were from Romania and were sending money home to their children and families, according to a report by the Eaves for Women charity.
They were said to be soliciting men at the entrance to hotels in areas popular with tourists, such as Park Lane.
"This group of women tend to sell sex on the street in groups and are highly mobile. Some are transported by taxi and privately owned vans to on-street sites known as hotspots for street prostitution," said the study, with prostitutes spotted leaving cash at makeshift drop sites.
Some prostitutes appeared to be as young as 14.
There were also accounts of "male minders" watching over the women. In one area of London there was a "Godfather-like" figure who controlled many of the Romanian women.
The report, Capital Exploits: A Study of Prostitution and Trafficking in London, commissioned by the London Mayor's Office for Policing and Crime said: "There appears to have been a recent and quite rapid increase in the number of non-British women selling sex on the street in a significant number of London boroughs, many of whom are from Romania."
It is suspected some of the prostitutes could be human trafficking victims.
A total of 2,077 potential victims of human trafficking were identified in 2011, the report said, with the most common countries of origin being Romania, Slovakia, Nigeria, Poland and the Czech Republic.
"A major concern is the failings that our research identified among many services and authorities in London when it comes to effectively identifying women involved in prostitution, including those who have been trafficked," said Laura Brown, one of the study's authors.
"Punitive efforts tend to be focused on women involved in prostitution and not enough effort is put into tackling perpetrators."
Eaves chief executive Denise Marshall said: "No matter where you stand on prostitution, the levels of violence and abuse that women suffer both entering and during prostitution are too severe for us to ignore."