Chelsea may face resistance in replacing Daniel Sturridge in the New Year with the news that striker Romelu Lukaku would be unwilling to prematurely end his loan spell at West Bromwich Albion.
The Belgian netted his sixth goal in five starts for The Baggies in the weekend win over Norwich City at The Hawthorns.
With Sturridge set to join Liverpool having undergone a medical on Sunday, Fernando Torres remains the sole striker at Chelsea; leading to speculation the club will recall Lukaku from his season-long loan spell.
The 19 year old admits he is not keen on returning to west London and plans on staying with West Brom for an additional season.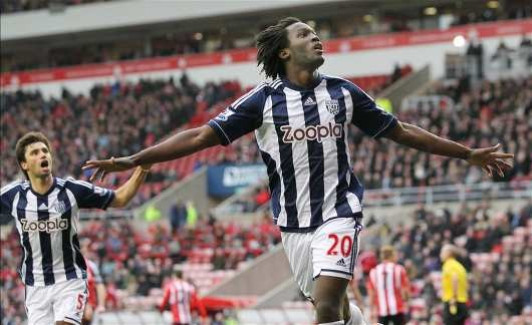 "I want to stay here. I've had so many questions in the last few weeks asking 'are you staying?' I have a lot of contact with Chelsea, but they are asking questions about my development and I tell them I'm very happy to be here," Lukaku said.
"I have not spoken to the manager (Rafael Benitez) but I know what is going on. For me, it is one year loan and then hopefully it may be one year again next season.
"I need to play as much as I can in the next two years. For me, it is very important to play week in and week out because, at 19, you want to develop and I hope to be one of the great players in the Premier League.
"That is my ambition but I have to be patient as well. I can learn a lot here, I can improve here. Chelsea know this season that I'm improving, and when I go back there, I want to be a much better player than when I arrived there.
"My main ambition is to start in the first 11 in every game at Chelsea. Chelsea know I'm a player that is hungry to play football and they will benefit from that in the future."
Having displaced Shane Long as the leader of the Albion attack, Lukaku headed the winner against Norwich on Saturday to cement the club's position in the Premier league's top seven.
After seeing Roy Hodgson leave at the end of last season to take on the England managers' role, expectations were slashed upon the appointment of Steve Clarke, but the club are 15 points clear of the relegation zone and are set to mount a top half challenge in the New Year.