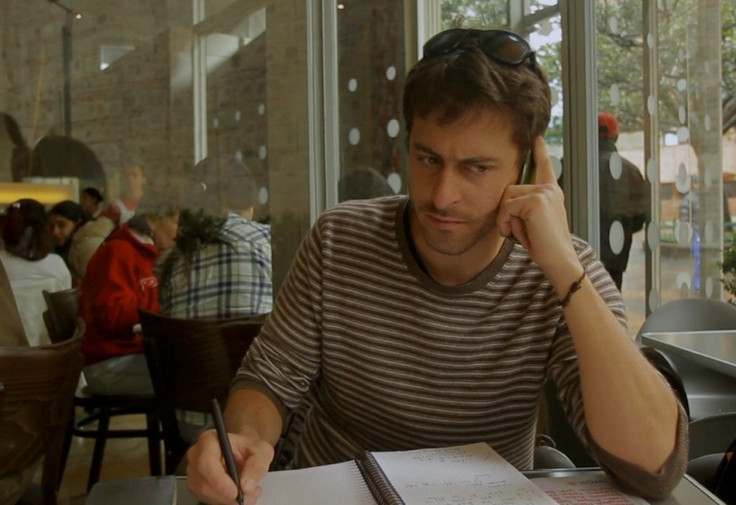 Romeo Langlois, the French reporter who was taken hostage on 30 April, is due to return home on 1 June after being released by his kidnappers, the Revolutionary Armed Forces of Colombia (Farc).
The 35-year-old journalist, who was released by the rebels on Wednesday, was reunited with friends in Florencia, Colombia before boarding a plane to the capital, Bogota, for the flight to France.
Langlois, who reports for France 24 and Le Figaro, has covered the Colombian conflict for more than a decade. On 30 April, while reporting with a unit of the Colombian army in the Caqueta region, Langlois found himself caught in a firefight between the military and Farc. He was shot in the left arm but the bullet passed through his elbow without damaging the bone. He fled towards the guerrillas and was taken hostage.
Langlois dismissed the severity of his situation, and said his concern was for the people of Colombia caught up in the conflict. He said:
"It happened to me but it was a very 'light' kidnapping. I want to express my respect and love to all the people who have lived through a kidnapping themselves, many times in much more difficult circumstances, and I express my respect and love not just to kidnapping victims but to all the victims of the Colombian conflict, the disappeared.
"They are poor people killing poor people. It's supremely tragic. This has been going on for 40 years - there's no good or bad. At times, the press and the government have managed to sell distorted images, but when one comes into these zones one sees that the reality is more complicated," he said.
Last year, the Colombian congress stated that Farc had a strong presence in roughly one third of Colombia. The 9,200-strong guerrilla fighters are involved in a civil war that has been waged against the Colombian government since 1964.
A Marxist organisation, they have used drug-trafficking to fund their work with poor peasant communities across rural Colombia. They have been branded by the United States and the European Union as a terrorist organisation for their actions.