Rome's Fiumicino fire: Airport gradually reopens after large blaze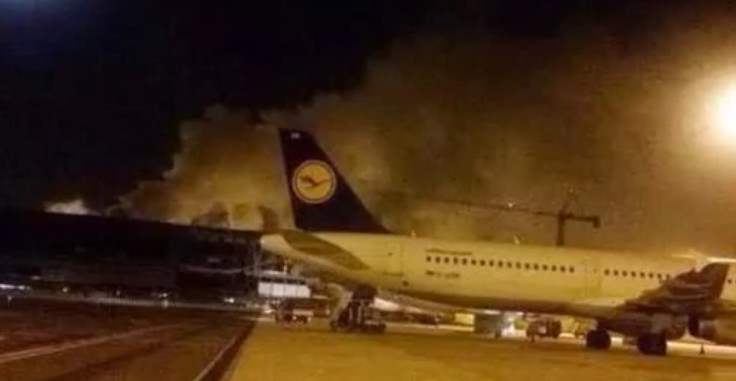 Rome's main airport was evacuated and shut down after a large fire broke out overnight.
Firefighters were called to Fiumicino airport, in the Italian capital, shortly after midnight, as flames engulfed the Terminal 3 used for international flights.
Authorities said at least three people suffered from smoke intoxication but no one was seriously injured in the blaze that raged for several hours and was finally brought under control early in the morning.
Thick grey smoke could be seen spreading inside the terminal, as travellers poured outside the building in photos shared on social media.
Many flights were cancelled or delayed, with the airport operator, Aeroporti di Roma, initially saying the airport would remain closed until 2pm (1200 GMT) Thursday (7 May).
"Aeroporti di Roma does not recommend to all passengers to travel to the airport," the operator said in a statement.
At 8am local time, however, the company said that, thanks to the work of firefighters and law enforcement, the airport was gradually reopening to air traffic.
It was not immediately clear what caused the fire which, according to initial reports, broke out in an underground baggage storage area. Some eyewitnesses, however, told Ansa news agency they believed the flames originated from a restaurant inside the terminal.
Authorities said it will take a few days for all airport activities to get back to normal. Main roads accessing the hub were also closed to allow emergency services vehicles to pass.
© Copyright IBTimes 2023. All rights reserved.