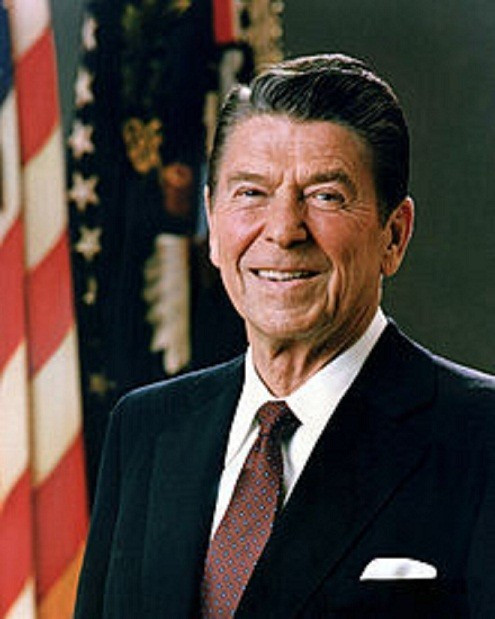 An auction house has withdrawn its sale of a vial containing the blood of former US president Ronald Reagan after complaints from his family and foundation.
PFC Auctions announced the seller has agreed to donate the item to the Ronald Reagan Presidential Foundation, which had threatened to take legal action to stop the sale.
The blood was taken from the capital's George Washington University Hospital on 30 March, 1981, after Reagan was shot by John Hinckley Jr.
The auction was due to close on 25 May, with bidding having reached £19,000 before the lot was withdrawn.
It was originally reported that the seller's family had been in possession of the item since 1981, though it has since emerged that it was purchased at a public auction in the US in February 2012.
The seller, who wished to remain anonymous, said: "I realised what an important artefact this was when bidding in the US auction. I am a serious collector of presidential memorabilia and have donated to museums before and thought, from the provenance supplied at the auction where I purchased, that the Reagan Foundation had no interest in the item.
"The publicity generated by PFC Auctions for their current auction has clearly highlighted the importance of this historic artefact and I would personally be delighted to see this important artefact put on public display by the foundation."
John Heubusch, executive director of the foundation, said: "We are very pleased with this outcome and wish to thank the consignor and PFC Auctions for their assistance in this matter.
"While we contend that the removal of the vial from the hospital laboratory and the US auction sale in February 2012 were not legal acts in our opinion, we are grateful to the current custodian of the vial for this generous donation to the foundation, ensuring [former] president Reagan's blood remains out of public hands."
Reagan suffered a punctured lung and internal bleeding after he was shot by Hinckley outside the Washington Hilton Hotel.
Hinckley was later found not guilty by reason of insanity and is currently being treated at a psychiatric hospital.
Reagan died in 2004, aged 93, having served two terms as president.