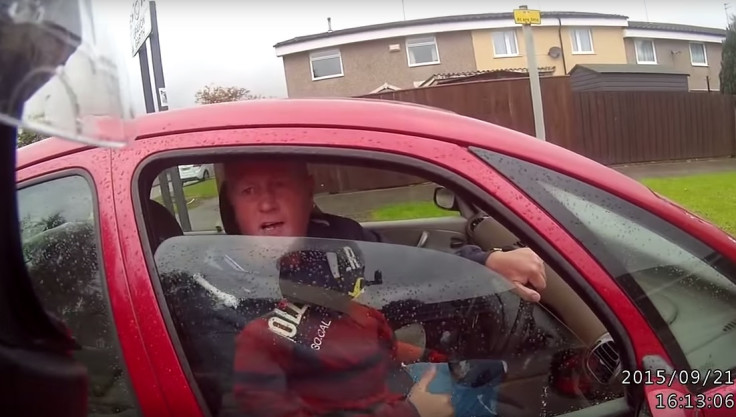 YouTube laughing stock Ronnie Pickering is selling the Citroen Xsara Picasso that he was driving in the viral road rage video that became a bizarre internet hit. Pickering became an unlikely social media sensation in September after he was filmed exploding into a foul-mouthed road rage at a bemused moped driver.
The clip – which featured memorable lines including "Do you know who I am?", "Do you wanna go?" and "Come on, let's have a f****** bare knuckle then" – has been viewed more than two million times and been remixed to The Who and Liam Neeson action film Taken. But beneath his iron fists is a heart of gold.
The 51-year-old former amateur boxer is using his 15 minutes of fame to raise money for the L6ve Life Foundation, an organisation set up by motor neurone disease suffer Lee Newton, by selling the red Citroen he was driving during his tirade. Pickering has put the French motor on Ebay complete with his signature on the bonnet: "Ronnie f****** Pickering".
Playing up to his notoriety, Pickering has also written on driver's door "Do you know who I am?". It is not clear if the water bottle in the passenger's side – possibly belonging to his wife, who also featured in the video – is included. The auction will end on 25 October with all proceeds going to the charity.
The advert reads: "Ronnie is a local Hull lad and wanted to help this much-needed worthwhile cause. The car itself is a good runner with nine months MOT remaining, good tyres all round." Like Pickering, the car has "has had a few scrapes and bumps here and there".