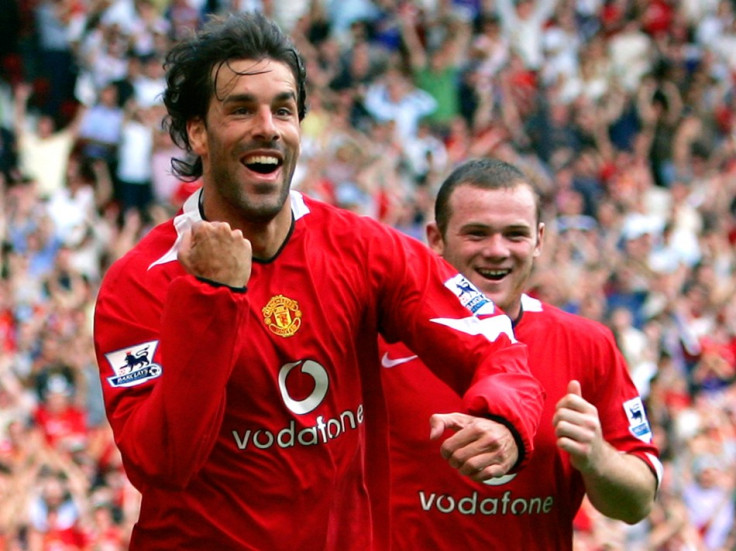 Wayne Rooney must leave Manchester United should he be anything but 100% committed to the new era under David Moyes at Old Trafford, suggest former teammate Ruud van Nistelrooy.
Sir Alex Ferguson revealed on the final day of the season that Rooney had submitted a transfer request, but claimed the 27 year old would not be allowed to leave the club with two years still to run on his current contract.
The transfer request represents the second time Rooney has asked to leave United in three years, with major questions being asked over his committment to the Premier League champions despite the appointment of Moyes as the club's new manager, with the Scot having handed the England international his professional debut during the pair's spell together at Everton.
And Van Nistelrooy, who scored 150 goals in 219 games for United across a five-year career in the Premier League, believes Rooney should leave the club if he's not totally devoted to the future under Moyes.
"If he feels that he is committed to the club then there is an opening if he says that there isn't I don't think there is a future for him," Van Nistelrooy said.
"The fans would love him to stay but as I said before I think the fans think that way as well it depends on the commitment.
"If he's fully here then everybody loves him. When he's not fully committed he's better to move on."
After scoring in his final match of the season in England's friendly in Brazil, Rooney is expected to enter into discussions with Moyes upon his return from holiday regarding his future at United.
Arsenal, Chelsea and Paris Saint Germain are among the clubs credited with an interest in Rooney, who scored 22 goals in 37 starts for club and country this season but often found himself playing second fiddle to Robin van Persie in the United attack.
Rooney was omitted from the United side that faced Real Madrid in the Champions League knocked-out stage, which first raised questions over his immediate future at the club.