Victoria's Secret model and actress Rosie Huntington-Whiteley's publicist has denied the rumours that she has split with her beau of three years, actor Jason Statham.
"Rosie and Jason have not split and are not on a break. In fact, Rosie just got back from spending the weekend with Jason on the set of his new movie. They have never been happier," her publicist stated.
News was doing the rounds that Whiteley and Statham had called off their relationship and they hadn't made an announcement as they were still hoping to work it out.
"They are taking some time out from each other. Bear in mind there's an almost 20 year age gap between them - they are going to run into some issues," a source told the Express. However, they also added that "there is no other person involved.
"They love each other very much and are not making an announcement because they're still hoping to working things out. But things have not been good, there have been lots of arguments and they both need some space."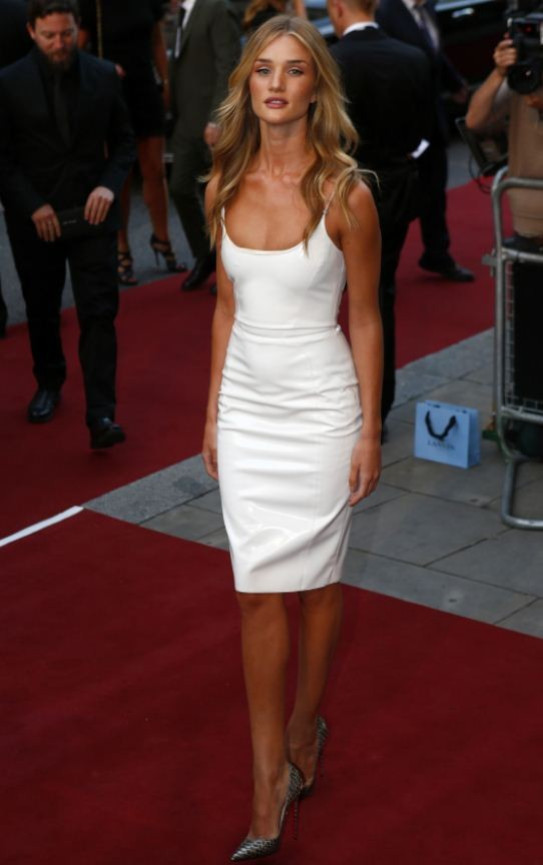 The fact that Whiteley was seen without Statham enjoying a holiday in Ibiza, Spain seemed to add more fuel to the fire. Rumours were also doing the rounds that the pair broke up after he failed to propose to her despite being together for more than three years.
Meanwhile, during her recent red carpet appearance at the GQ Men of the Year Awards, Whiteley sizzled in a white dress from Versace's 2013 autumn collection. Statham is currently working on Fast and Furious 7 which will release next year. Whiteley will next be seen in Mad Max: Fury Road.