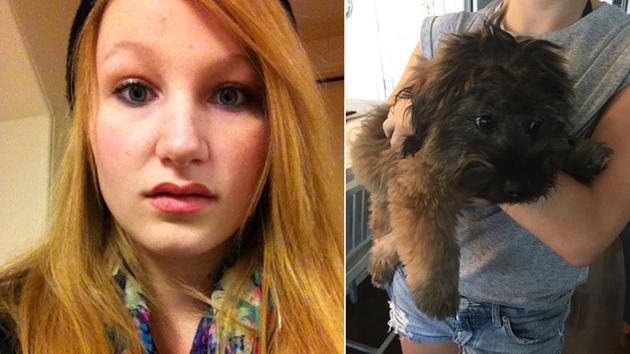 Rosie O'Donnell's missing daughter, Chelsea, has been found by police officers in New Jersey. She was discovered in the home of a 25 year-old man with a history of drug-related convictions.
Steve Sheerer, 25, faces charges of endangering the welfare of a child. Police found evidence of "inappropriate communications over the last several weeks between Sheerer and the minor", on the girl's mobile according to a statement from a prosecutor.
The prosecutor's statement did not identify the minor, but police said Chelsea O'Donnell was found in Sheerer's home. Digital equipment including a computer were taken by police as part of the investigation, said the statement.
Sheerer is being held at Ocean County Jail, New Jersey, with bail set at $40,000 (£25,485). A judge ordered that Sheerer may not contact Chelsea or the O'Donnell family. The counts against Sheerer carry possible jail terms of five years.
The pair met through the online dating app Tinder, according to Mail Online. Sheerer later told police that he and Chelsea O'Donnell had spent several days together before she was found.
The Rockland County Sheriff's Department in New York had requested that a police officer check on houses in Barnegat, 70 miles south of New York City, according to police lieutenant Keith German. The request came after police officers searched messages on Chelsea's phone, with the consent of her mother.
At the third house check, police found Sheerer. Police officers recognised him and believed he was being suspicious and evasive, according to German. Sheerer admitted that Chelsea was inside the house. The 17-year-old girl, who was found inside, said she had gone there voluntarily, German told CNN.
TV host and broadcaster Rosie O'Donnell tweeted on Tuesday, 25 August, that Chelsea had been found and was with police. She sent a message of gratitude to the police departments that helped find her daughter. "Thank u all for the help and light," she wrote.
chelsea has been found and is safe in police custody - thank u all for the help and light #missingchildren

— Rosie (@Rosie) August 18, 2015
Chelsea was last seen by her family on 11 August. In a statement on her website, Rosie O'Donnell said Chelsea had left with her six-month-old therapy dog, a black terrier named Bear, and had stopped taking medication for an undisclosed mental illness and was "need of medical attention".
In 2012, Sheerer was been charged with the possession of heroin, possession of heroin with the intention to distribute, and endangering the welfare of a child, after being found in a car with a woman, her young children, and heroin paraphernalia. Marijuana and heroin were discovered in a search of his house. Sheerer pleaded guilty to drug charges in separate cases in 2012 and 2013.