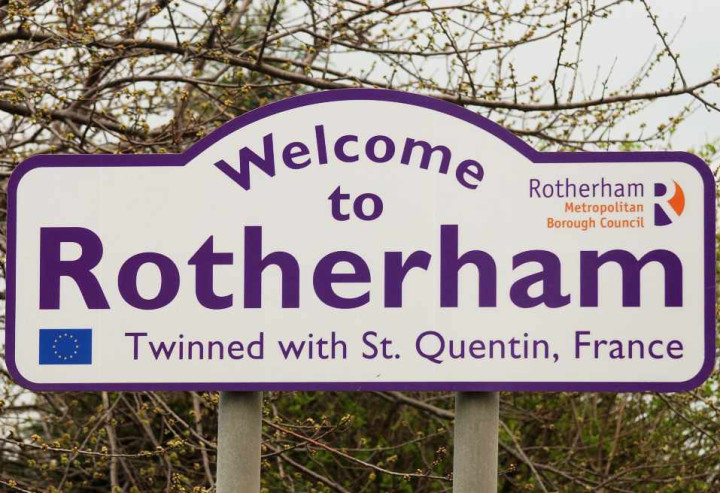 Sickening details about the sexual abuse endured by children in Rotherham at the hands of a twisted paedophile gang, were exposed in a government report in 2002.
But the exposé was shelved after Home Office officials claimed the reports of abuse were lies and exaggerations, meaning shocking details about how ring of child abusers were operating in the South Yorkshire town never saw the light of day.
Among the 2002 report's findings was that one of the Rotherham paedophiles was known to be sexually abusing 18 girls, which the report described as his "girlfriends".
The research also revealed that many of the men linked to child sex crimes in the town came from one Pakistani family. They were identified by meticulous cross-referencing of police and council data.
At one point in late 2001, there were at least 54 girls believed to be suffering sexual abuse at the hands of the family.
Lost chance to stop abuse
The research also unveiled a raft of findings about how the paedophiles groomed and carried out the abuse in Rotherham.
After what has been revealed in the Jay report, the 2002 document's exposure of how the child abuse network worked seems prophetic.
Findings included the role of taxi drivers in targeting vulnerable girls and moving them from house to house, and town to town for the purpose of forced prostitution.
It also showed how the child victims were groomed by the paedophiles, who plied them with meals, targetted them in takeaway shops, and even collected them from school.
Local police were also found to have seriously failed in their duty to the victims, by leaving two of them with their abusers after tracking them down in response to a missing person report.
Culture of mistrust
The 2002 document also stated there were also failings by the authorities in Rotherham to share their findings, and a culture of mistrusting the victims.
When the document was sent to the Home Office that year, officials cast doubt on the findings, claiming the testimonies had been made up or were inflated.
Responding to the emergence of the 2002 report, a government spokesman said: "The Home Office commissioned research to be carried out on street prostitution in 11 areas, including Rotherham, in 2001.
"This research was due to inform a final report on tackling street prostitution. However, the project in Rotherham did not continue beyond the first year of the two-year programme, and so was not included in the final report."