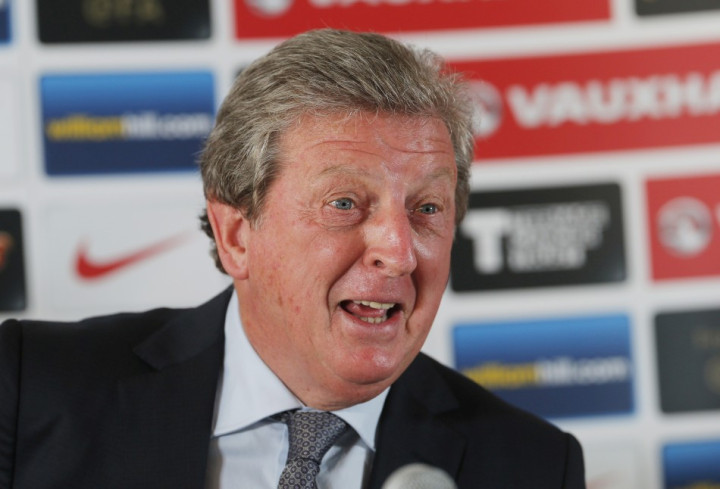 Roy Hodgson blamed a generation gap as he bid to put behind him a race row sparked by his gag about space monkeys at Wembley.
The England manager spoke out after getting full backing from the Football Association (FA) over the incident. Anti-racism campaign group Kick It Out also declared the matter closed.
The bizarre episode began when a member of the England dressing room told a newspaper that Hodgson had called black player Andros Townsend a "monkey," during his half time team talk during the 2-0 win against Poland.
Hodgson was forced to explain himself twice to Townsend amid calls for a full investigation to be carried out by the FA. But no complaint was made and Townsend spoke out in defence of his manager.
Looking back on the incident, Hodgson insisted it it had all been a big misunderstanding and pointed the finger at younger squad members for not getting his obscure gag.
"I admit some of the younger players may not have understood the reference to the monkey in space," he said.
"They may not have heard the expression before but that's a generational thing. I meant give the ball to the player who can make things happen.
"There was no other connotation and no offence was taken by any of the players," he told the Mail.
Hodgson said the episode saddened him, after it threatened to take the shine off England successfully qualifying for next year's World Cup in Brazil.
"You would have to go a long way to find somebody who is less racist than me," he declared. "I have coached almost everywhere in the last 37 years, worked with all kinds of people, so this intimation of racism - you can hardly call it a story - is so saddening."
Backing Hodgson was FA chairman Greg Dyke, who called the England boss a man of "integrity". He said: "He has and deserves the full support of the Football Association,
"He has made clear there was no intent to say anything inappropriate, and he was certainly not making any comments with any racist connotation. Importantly, he has apologised for any unintended offence that may have been taken."
Kick It Out campaigners hailed the FA for how it handled the matter. A spokesman said: "We are pleased that the Football Association has investigated this matter swiftly and issued its findings immediately.
"If there has been no complaint on the back of the investigation then the matter can only be deemed as concluded."