Former Manchester United captain Roy Keane believes the advantage in the summer transfer window could swing the way of the Old Trafford club even if they lose out in the Premier League title race to Manchester City.
After victory at the Etihad Stadium on Monday put City clear of the reigning champions on goal difference with two games remaining, Roberto Mancini's side look favourites to claim their first top flight title for 54 years.
While many predict a title win this season could spark the beginning of City's domestic and European dominance, Keane believes it could hand the initiative to United, at least during the summer transfer window.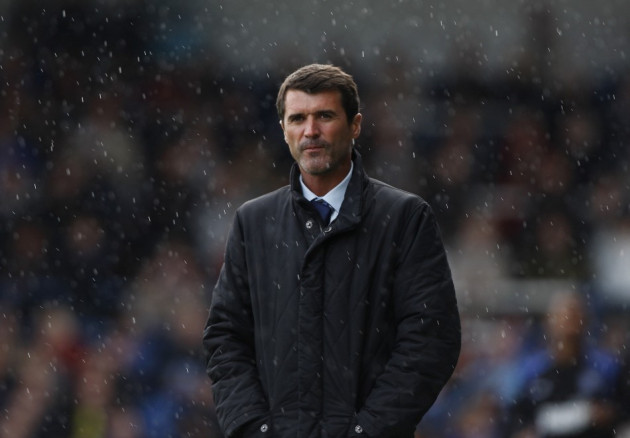 "Maybe if they lose the league it won't be a bad thing," Keane said. "They may say 'listen, we may have to reinvest again'.
"They said that last year when they lost to Barcelona and they went out and spent £50million on (David) de Gea, Jones and Young and these are all good players.
"But sometimes you need that big hitter to come in. I have only seen United live four or five times this year - City the other night, in Basel and in Benfica and I have not seen them win yet. They lost at Liverpool in the FA Cup as well.
"You always remember the great sign of United that I played for and watched was that they won a lot of big games.
"They just seem to be on the losing side of these tight games at the moment. The other night (against City), you were waiting for them to have a late onslaught. It never came."
Sir Alex Ferguson, who has often been quoted claiming the transfer market lacks value in the current climate, made an uncharacteristic jaunt into the window last summer, and regardless of the result of the title race, could be tempted to repeat the trick again this year.
However, the club's substantial debt means Ferguson may not be handed the funds of last summer and be forced to again promote from within, with the likes of Will Keane looking for more first-team appearances following a successful season with the reserves.
United will be seeking favours from Champions League chasing Newcastle United this weekend, as The Toon take on City before United host Swansea City, in a pivotal weekend in the title race.