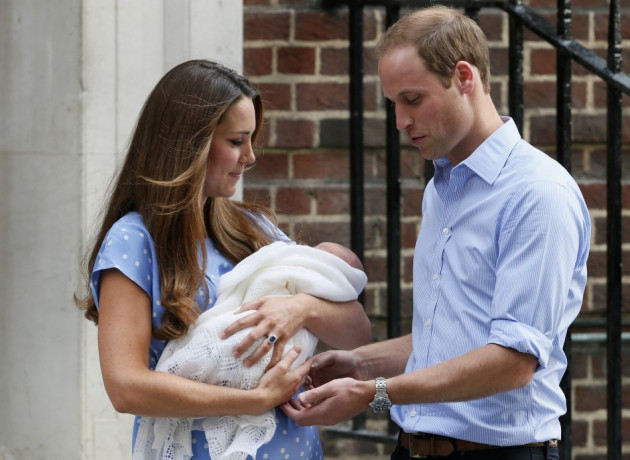 The Duke and Duchess of Cambridge introduced their newborn prince to the waiting world, outside the private central London hospital where he was born on July 22.
The proud parent stopped briefly to chat with the hundreds of journalists from around the world who had staked out the hospital for weeks, in anticipation of this moment.
Prince William said: "Well, he's got a good pair of lungs on him, that's for sure.
"He's a big boy, he's quite heavy.
"We're still working on a name so we will have that as soon as we can."
He went on: "It's the first time we've seem him, really, so we're having a proper chance to catch up."
Asked how he felt, he added: "Very emotional."
The Duchess said: "It's very emotional and such a special time and I think any parent will probably know what this feeling feels like."
William added: "It's very special.
"I'll remind him of his tardiness when he's a bit older because I know how long you've all been sat out here.
"Hopefully the hospital and you guys can all go back to normal now and we're going to look after him ... "
The Duke joked: "He's got her looks, thankfully."
But Kate replied: "No, no, no, I'm not sure about that."
Asked a question by the waiting media about nappy changing, William replied "We've done that already" before Kate revealed: "He's done the first nappy already."
Asked about the baby's hair, William added: "He's got way more than me, thank God.
"Thanks a lot, thank you."