She's just a day old, but it seems the new princess is already a trendsetter.
All eyes were on the royal baby as she made her first public appearance outside the Lindo wing, just ten hours after her birth on 2 May.
And as she made her first fashion statement in a white, merino wool shawl, she unwittingly sparked a buying frenzy for the highly sought after baby blankets. With demand sky-rocketing, there's now an eight-week waiting list to acquire one of the shawls.
The shawl was made by family business GH Hurt & Son Ltd in Nottingham, who have a long-standing royal connection having presented the £48 shawls to three generations of new born Windsors.
Their first shawl in November 1948, was used for the birth of Queen Elizabeth II and Prince Philip's first child, Prince Charles.
He and Princess Diana continued the tradition with the birth of his first son, Prince William in June 1982 who emerged from hospital cradled by his mother, swathed in a hand-finished G H Hurt & Son Ltd shawl.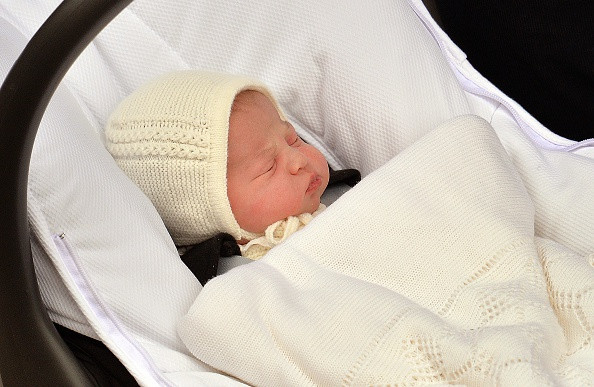 Gillian Taylor, the director of GH Hurt & Son, told MailOnline: "Overnight we have seen are dramatic increase in demand for this product from around the world. All of our customers were wonderful and patient. We had great feedback, that It's a beautiful shawl and worth a short wait."
She also added that the increased interest is 'great news for British manufacturing as British products are obviously in demand.'
A spokesperson from the company said: "We feel honoured that William and Kate have chosen to use our shawls and in doing so have continued a tradition for the next generation of royals. We all thought our shawl looked fabulous. They all looked fabulous. The new royal princess is delightful."
The shawls are also a favourite of celebrities like the Beckhams who in 2011, wrapped their daughter Harper in a pink version. The shawls were also used for Prime Minister Tony Blair's son Leo and Kate Winslet, Geri Halliwell, Jerry Hall, Anneka Rice and Jamie Oliver's children.