Limited edition £5 coins from the Royal Mint are offered as the first lucky silver pennies for babies born on 2 May, the same day as the new royal princess.
In celebration of the princess's birth, 400 in 22-carat gold and 9,500 silver coins will be produced.
The coins have a royal seal of approval from the Queen, the Duke and Duchess of Cambridge as well as the Chancellor of the Exchequer.
The Royal Mint's Shane Bissett said: "It is only fitting that we commemorate this new addition to the Royal Family with the release of a special coin, just as we celebrated the arrival of Prince George."
The first silver penny was presented to Chantal and Miguel Abel, whose daughter Sofia was born at London's Chelsea and Westminster Hospital at 11.30am on Saturday – just three hours after the birth of the new princess.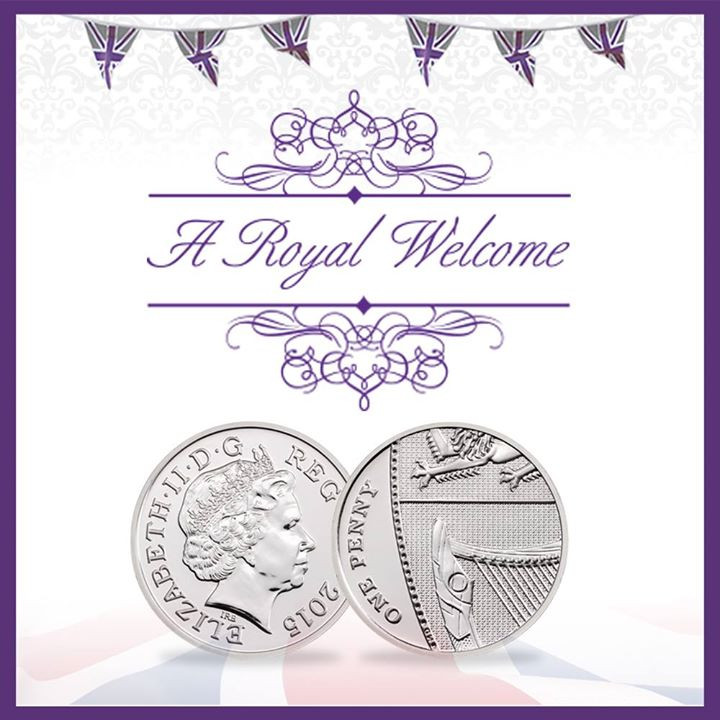 "This will be a special day for many mothers and fathers across the country too, as they welcome the arrival of their own new babies, which is why The Royal Mint is extending this historical moment to them with the gift of a lucky silver penny," said Bissett.
"Silver is closely associated with birth, as crossing the palm of a new born baby with silver is a way to wish them wealth and good health throughout their life."
Other commemorative items include a special postmark from the Royal Mail which will appear on letters across the UK on Tuesday.
The message will read: "Congratulations TRH The Duke and Duchess of Cambridge on the birth of their daughter."
This will be the first time that the Royal Mail has issued such a postmark in its 500-year history.
The Royal Collection Trust is also releasing a range of commemorative china to mark the Princess of Cambridge's birth – including a plate which features lions and unicorns from the Royal Arms dancing among golden stars.