Royal Baby: Prince William Addresses Kate Middleton's Morning Sickness on Oxford University Visit
Prince William said Kate Middleton will be over the worst of her accute morning sickness in a "few weeks time" on a solo visit to Oxford University.
"It's been a tricky few days - week or so - but obviously we're basically thrilled, it's great news, and early days," he said. "We're hoping things settle down and she feels a bit better."
During the trip, William was given a stuffed toy by a five-year-old well-wisher following the news that he and the Duchess of Cambridge are expecting their second child.
Beth Lily Barton handed William the stuffed duck and bouquet of flowers outside Oxford University after he arrived to open the Dickson Poon University of Oxford China Centre Building.
Kate was supposed to accompany him to the official opening but was prevented from doing so as a result of her acute morning sickness.
A beaming William was greeted by crowds of well-wishers before entering the new centre in St Hugh's College. In an earlier statement he and Kate said they were very pleased to announce the pregnancy. He also accepted congratulations from school children attending the event.
Kate is scheduled to appear at the opening of the Invictus Games in London on Wednesday with William, Prince Harry, Prince Charles and Camilla.
On Thursday, she is then due to attend the Drumhead service at Lee Valley Athletics Centre with William and Harry, before watching Invictus competitor take part in the heats.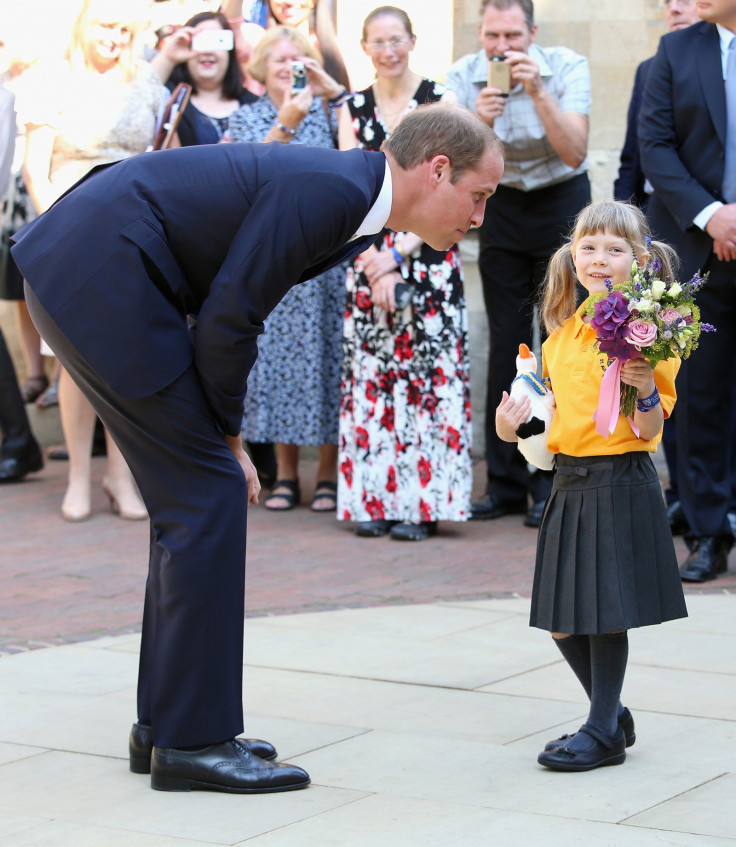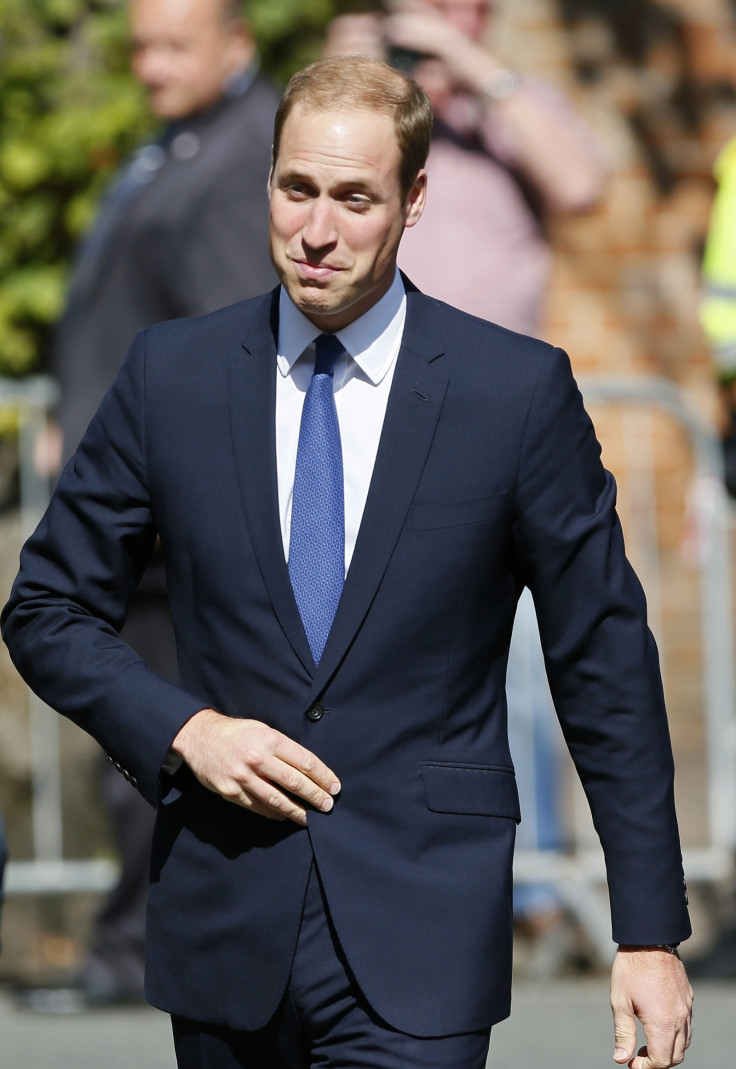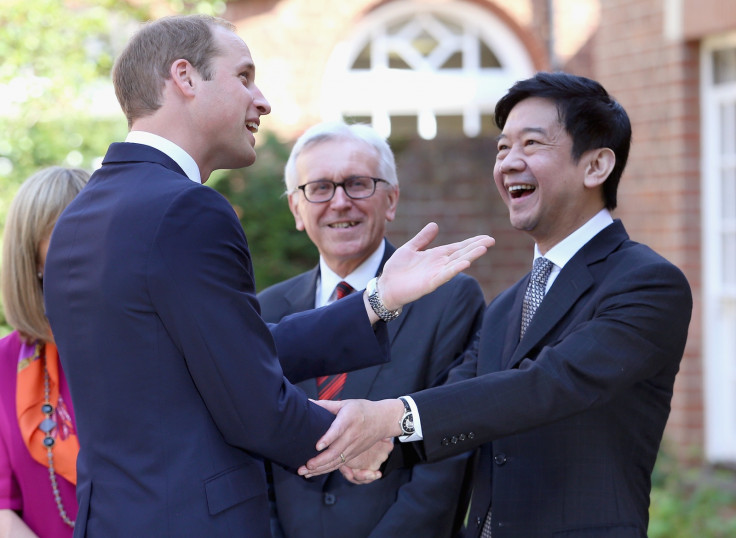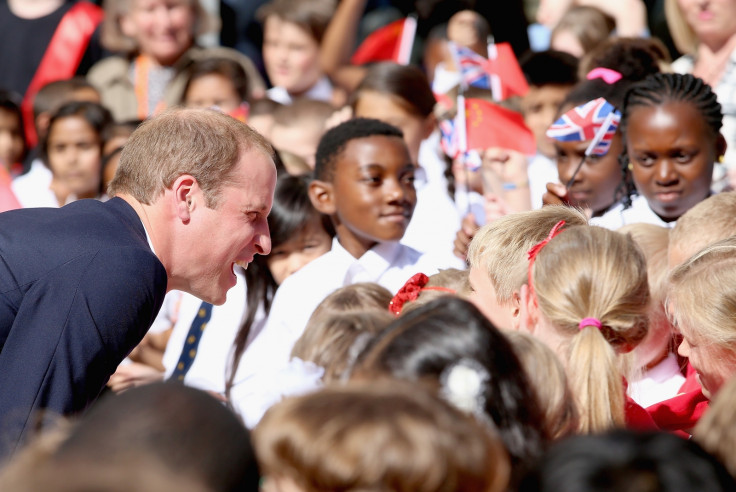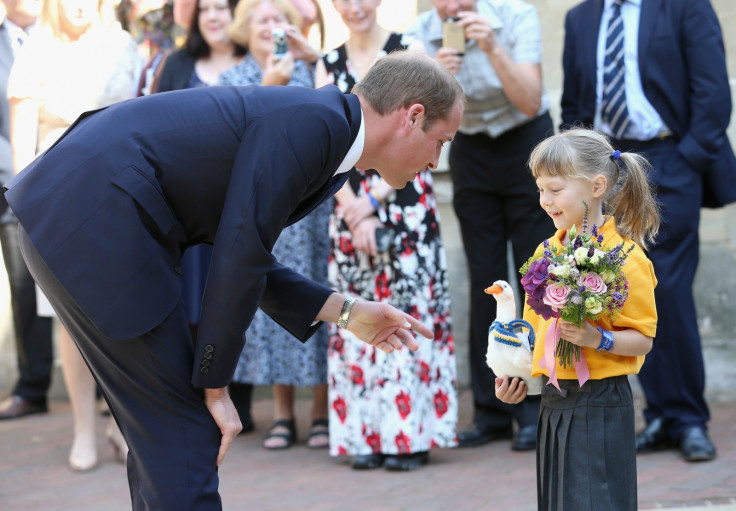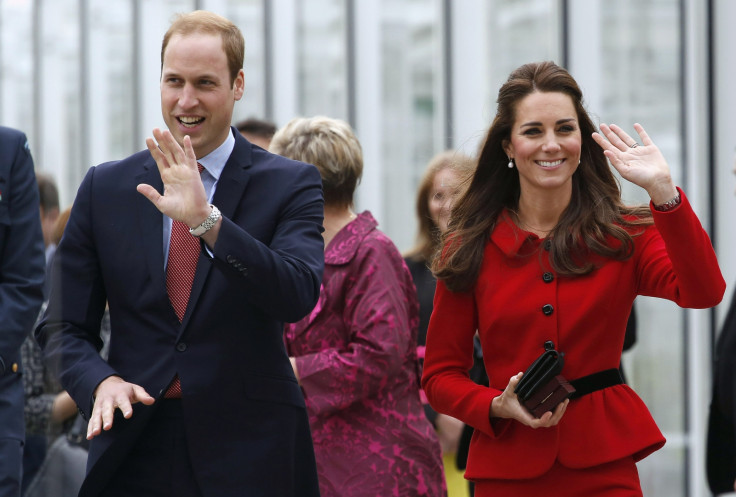 © Copyright IBTimes 2023. All rights reserved.