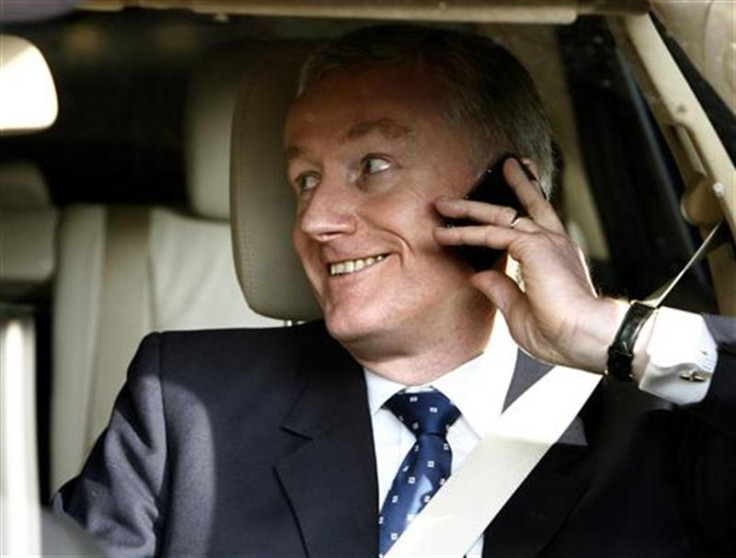 The Royal Bank of Scotland (RBS) has finally reached a £200m settlement with investors who say they were misled during a rights issue prior to the lender's near collapse nine years ago.
A spokesperson for the RBS Shareholder Action Group said that it has "accepted legal advice and the matter will not now go to court".
The move means former chief executive Fred Goodwin – who was later stripped of his knighthood – will not appear in court to give his account of the crisis. The High Court case opened for a few hours last month, but was adjourned as both sides searched for an out-of-court settlement.
The RBoS Shareholders Action Group has voted to accept a 82p a share offer.
The amount is below the 200p-230p a share that investors paid during the £12bn fundraising in April 2008, when they say RBS lied about its financial health.
Not long after the rights issue in 2008, RBS was bailed out with £45bn taxpayers' money. The state still owns 72% of the bank.
Last month current RBS agreed to pay another three shareholder groups £800m to settle the claims, but thousands of other claimants have held out for a court battle.
Chancellor Philip Hammond said, in April, that the government was prepared to sell its stake in the bank at a loss. The bank is currently 72% owned by the taxpayer.
RBS reported a £7bn annual loss for 2016 in February, its ninth year of losses in a row.
The bank is also yet to settle with the US Department of Justice over claims it mis-sold toxic residential mortgage-backed securities.
By contrast, the government recently sold its last remaining stake in Lloyds Banking Group, which took over HBOS during the crisis before receiving £20bn of rescue funds from the state.