Royal Navy tests new drone spy speedboat on Thames
The 32ft craft will serve as a testbed for future autonomous military technologies.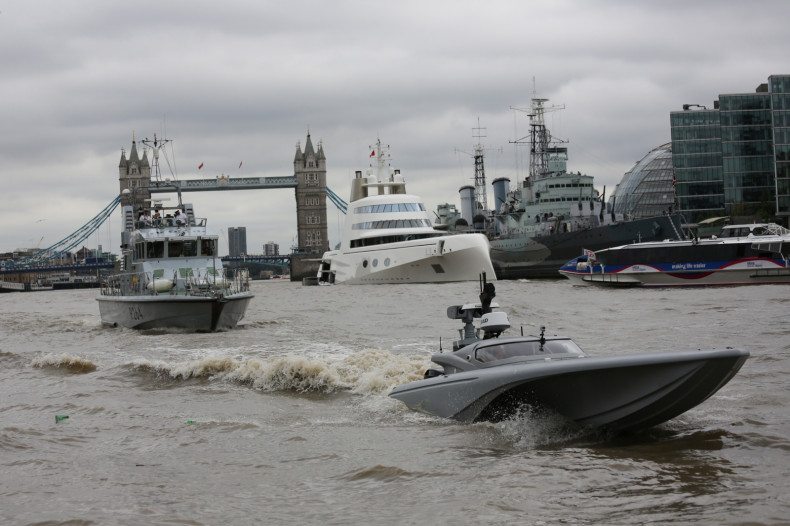 The Royal Navy has tested its latest plaything in London's waterways: an autonomous speedboat designed to explore the possibilities of future maritime warfare. Called the Maritime Autonomy Surface Testbed – or Mast – the drone is capable of negotiating crowded waterways at up to 60mph while remaining unmanned.
The 32-foot unmanned surface vessel (USV) doesn't carry weapons instead, Mast has been equipped with an array of technologies that enable it to carry out "non-lethal" surveillance and reconnaissance roles. The craft boasts avoidance detection technology that allows it to sense and navigate around other vessels on the water, and can operate in fully-autonomous, remote-controlled and manned modes. Mast's avoidance algorithms are designed to comply with internationally mandated collision regulations.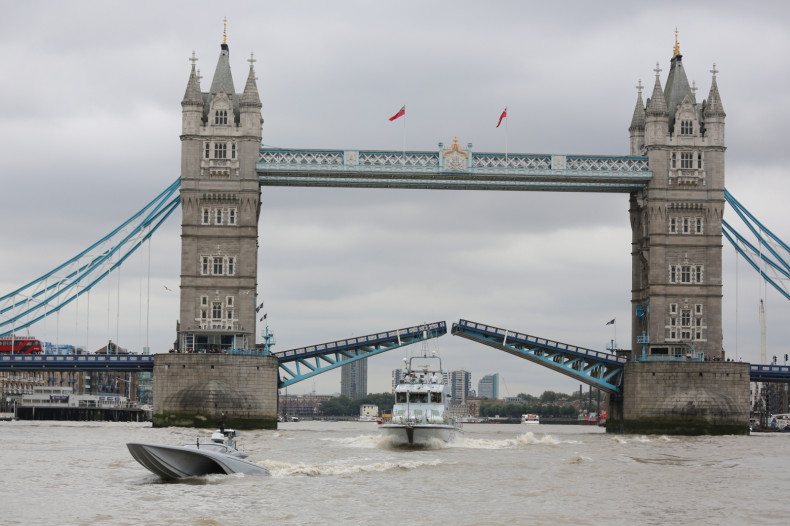 The vessel owes its high speed and manoeuverability to its "Bladerunner" hull design, which is commonly used for high-performance racing boats. On busy waterways, Mast can be operated with a coxswain on board, who can take control if necessary.
Mast will be used by the Royal Navy as a testbed for new autonomous maritime technologies, and is one of over 40 autonomous systems taking part in the British Military's upcoming Unmanned Warrior exercise, which takes place off the coast of West Wales, North-West Scotland and the Western Isles this autumn.
Admiral Sir Philip Jones, First Sea Lord and Chief of Naval Staff, said: "The growing scale of Unmanned Warrior is a clear demonstration of the Royal Navy's ambition to lead and win through technological innovation.
"Unmanned maritime systems will change how we operate, but they're just the start. Our pursuit of new technologies and ideas – from big data to 3D-printing – will ensure we remain one of the most capable and successful navies in the world."