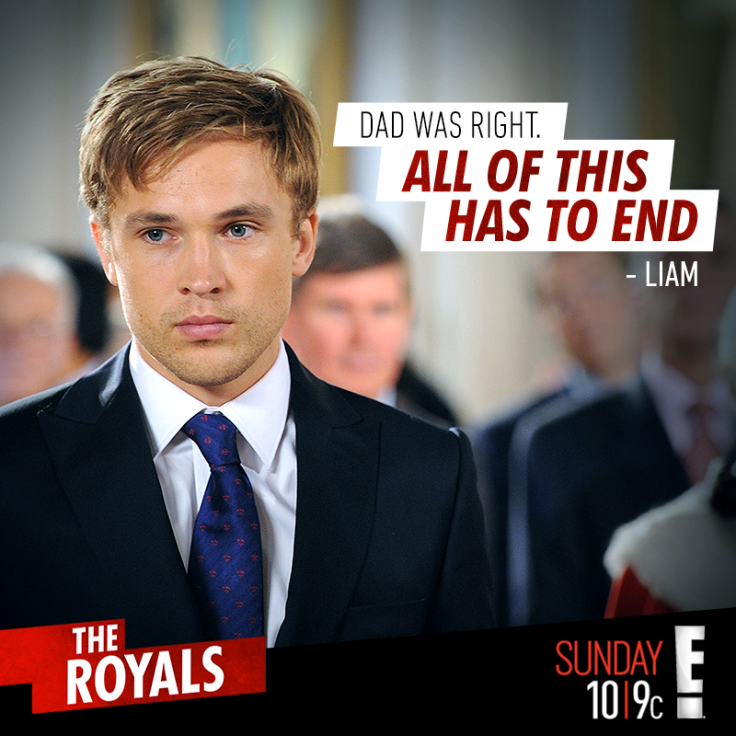 The Royals season finale airs this Sunday (17 May) and the episode promises to be quite intense as the promo video teases, "Every reign must end."
According to the season 1 finale episode spoilers, Eleanor will go to meet Brandon Boone – the man who claims to be her brother's murderer and now wants to share some important information about her father. However, she won't be going alone. The trailer shows that Jasper will be accompanying her to meet Boone. (via Latin Post)
What other dark secrets of the royal family will the final episode reveal? Will King Simon die? Check out the upcoming episode's promo below:
The Royals season 1 finale episode titled 'Our Wills and Fates Do So Contrary Run' airs at 10pm ET/9pm CT on E! this Sunday night.
Click here to watch the episode live stream online.
Post the finale episode, The Royals Wrap Up on E! Online will air at 11:06 PM ET/PT. Creator of the show, Mark Schwahn, will be there talking season one and answering fan questions. Cast members Elizabeth Hurley, William Moseley, and Alexandra Park will also be there to share all the royal details, finale reaction and behind-the-scenes scoop. The cast might even reveal some hints on what fans can expect to see in season 2.