Ruble crisis: Germany's Merkel warns sanctions 'remain unavoidable' as currency collapses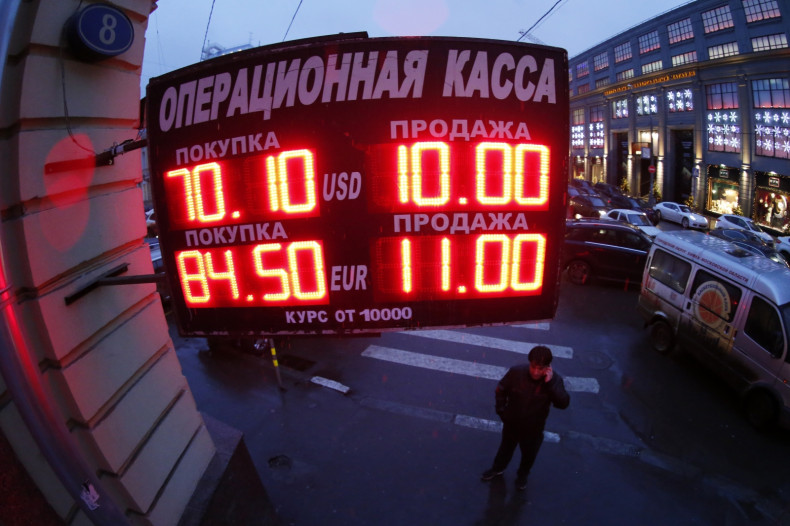 The drastic downturn in Russia's economy could be further exacerbated after German Chancellor Angela Merkel revealed the European Union is unlikely to lift sanctions on the country any time soon.
Merkel said in the German parliament that sanctions remain necessary as long as Russia fails to respect Ukrainian sovereignty in the Crimea. She added that these measures help ensure "European security with Russia, not against Russia".
"As long as we do not reach this goal sanctions remain unavoidable, though I would like to reiterate that they were not and are not an end in themselves," she said.
The ruble tumbled by more than 2% on 18 December and its value has fallen 45% during the course of 2014, as crippling EU sanctions damage the economy. The Russian currency is more than 50% down against the dollar from 2013.
In November, the Bank of Russia announced plans to free-float the ruble, having already pumped some $80bn into the foreign currency markets in an effort to arrest its decline.
On 15 December, the central bank implemented an emergency interest rate hike to 17% in a failed attempt to tackle its currency's freefall.
"Russia is going into decline," former Prime Minister Mikhail Kasyanov, a prominent opponent of Russian President Vladimir Putin, said yesterday [17 December].
Putin is addressing the nation in a news conference at 0900 GMT.