The leading contender for US president-elect Donald Trump's secretary of state threatened that the might of US's growing military could be used to curtail Russia's increasing power.
The remarks contrast with those made by Trump, who has suggested the new administration would be willing to mend ties with Russia and cooperate on key issues including the battle against terrorism.
At the Wall St Journal sponsored event in Washington Rudy Giuliani, the former New York mayor and candidate to be America's chief diplomat, said Russia's military strength paled in comparison to that of the US.
"Russia thinks it's a military competitor, it really isn't," Mr Giuliani said. "It's our unwillingness under Obama to even threaten the use of our military that makes Russia so powerful," he added.
Trump's victory was celebrated in Russian Parliament, and President Vladimir Putin was among the first world leaders to offer congratulations to the President-elect.
After a telephone call with Putin on Monday night, Trump said he was "looking forward to a strong and enduring relationship with Russia."
The stance has prompted criticism from some in the Republican Party elite, with former presidential candidate John McCain warning against a détente with Russia.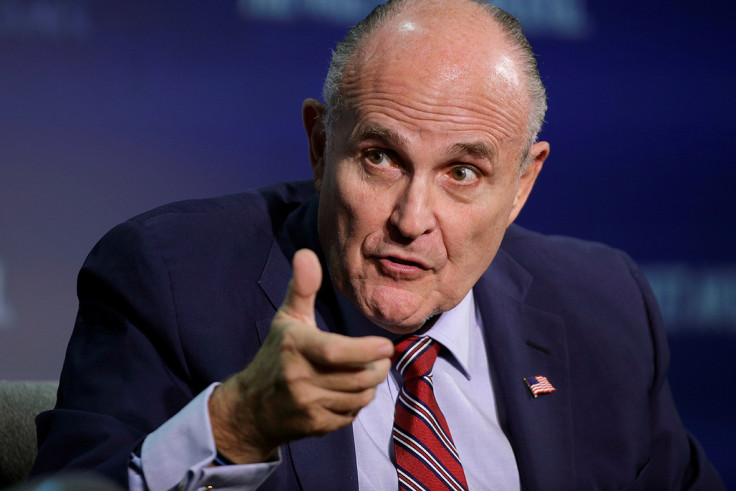 "When America has been at its greatest, it is when we have stood on the side of those fighting tyranny. That is where we must stand again," the Arizona senator said.
Giuliani is one of two candidates believed to be in line for the secretary of state position, the other being John Bolton, the hawkish former UN ambassador during the administration of George W Bush. Bolton was a supporter of the 2003 invasion of Iraq, and is a fierce critic of the Iran nuclear deal.
At the Washington event, Giuliani said that Trump's foreign policy priority would be the war against terror group Islamic State (Isis). When asked if he thought anyone would be a better choice than Bolton for the secretary of state position, he replied: "Maybe me, I don't know."
Trump has been forced to deny claims that his attempts to assemble a cabinet are in disarray, after the resignation of two key aides.