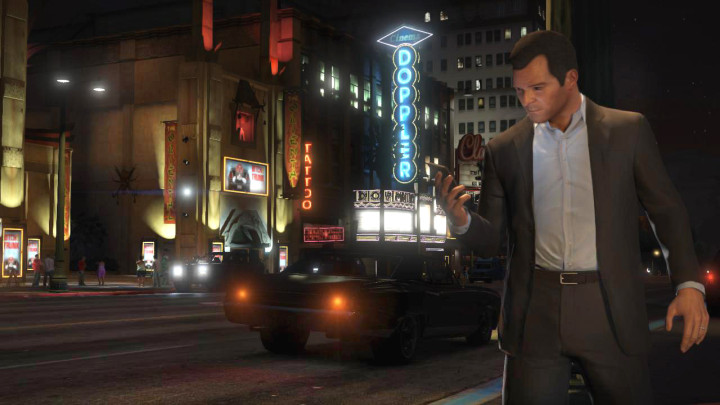 Grand Theft Auto V\'s release on PlayStation 4, Xbox One and PC may be delayed until next year according to fresh reports.
The rumours come from a YouTube video posted by HalcyonDeathSquad (via VG247), who claims to have heard from PR people and retailers in attendance at Gamescom 2014 this month that the game would be delayed.
Speculation aside there is certainly evidence pointing toward a potential delay. Since it was announced during Sony\'s E3 Press Conference for release in \"Fall 2014\", nothing new has been revealed by either Sony at Gamescom or Rockstar Games themselves.
No further footage of the game has been released and it wasn\'t even available for members of the press to play behind closed doors at Gamescom. However VG247 have been lead to believe that it was at the Cologne trade show, but only made available to retailers.
If that is the case, it is entirely plausible that Rockstar showed retailers the game in action to reassure them that the game was coming along despite a delay.
There\'s also the matter of time. We\'re approaching September now, so time for Rockstar to announce a release date for this year is gradually running out. The power and popularity of GTA means they could easily release at any time and it would still sell, but this is unlikely.
What\'s for certain is that GTA V is eventually coming to next gen consoles and PC, we may just have to wait a little longer.