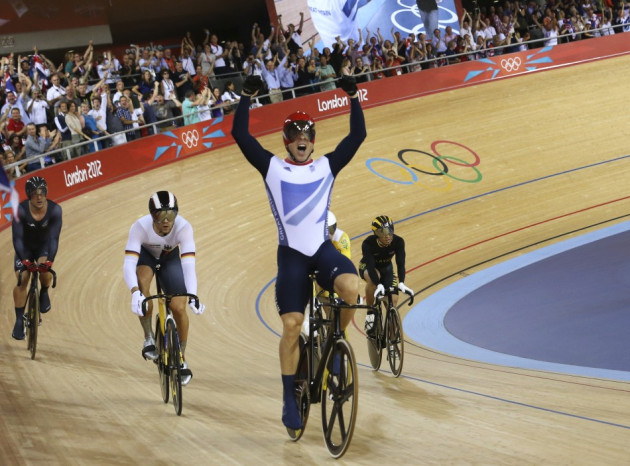 Running shoes with springs in the soles have been developed by scientists for the first time and are on show at the Royal Society's Summer Science Exhibition.
The trainers have been developed to reduce the risk of injury to recreational runners and are expected to go on sale later this year.
The Royal Society exhibition opens to the public on 2 July in Westminster. It is a show of the most "cutting edge science and technology research" and allows members of the public to speak to scientists about their work.
Also on show in the exhibition is the bicycle Sir Chris Hoy rode to win two gold medals at the 2012 Olympics. Both are part of the Sports Research exhibit that looks at how science can improve success.
The running shoes were developed by Professor Jim Richards from the University of Central Lancashire. He worked with mattress manufacturer Harrison Spinks to create a miniature version of one of their pocket springs that could be put in a shoe sole.
Running shoes have featured shock-absorption cushioning since the 1980s to help prevent injury. However, runners are still at risk of knee problems, shin splints and stress fractures.
Richards said: "Over a given year, injury affects over 70% of recreational runners. This is still a huge problem; even with all the latest advances of running shoes, we are still getting a high injury rate."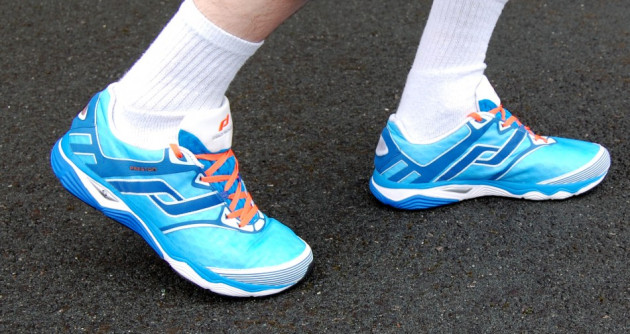 The trainers developed allow the springs to absorb a significantly higher proportion of the shock created by running and provide a greater uplift as the runner pushes back off the ground.
"If you had a car suspension with just a damper and no spring in it then you'd have a very bumpy ride. Therefore having a shoe that incorporates both provides a much improved shock-absorbing system compared with existing technology," Richards said.
"By fine tuning the springs and the damper arrangement within the shoe we can optimise its shock absorbing properties.
"We will also be able to tweak the arrangement for each individual runner, which is particularly important because everyone has a different running style and physiology that impacts on their risk of different types of injury."
Visitors to the exhibition will be able to try the prototype trainers and Richards will be conducting an experiment to see if the shoes aid the ability to jump high in the air, compared with normal trainers.
The Royal Society Summer Science Exhibition is open until 7 July.