Russell Brand Dating Spice Girl Geri Halliwell?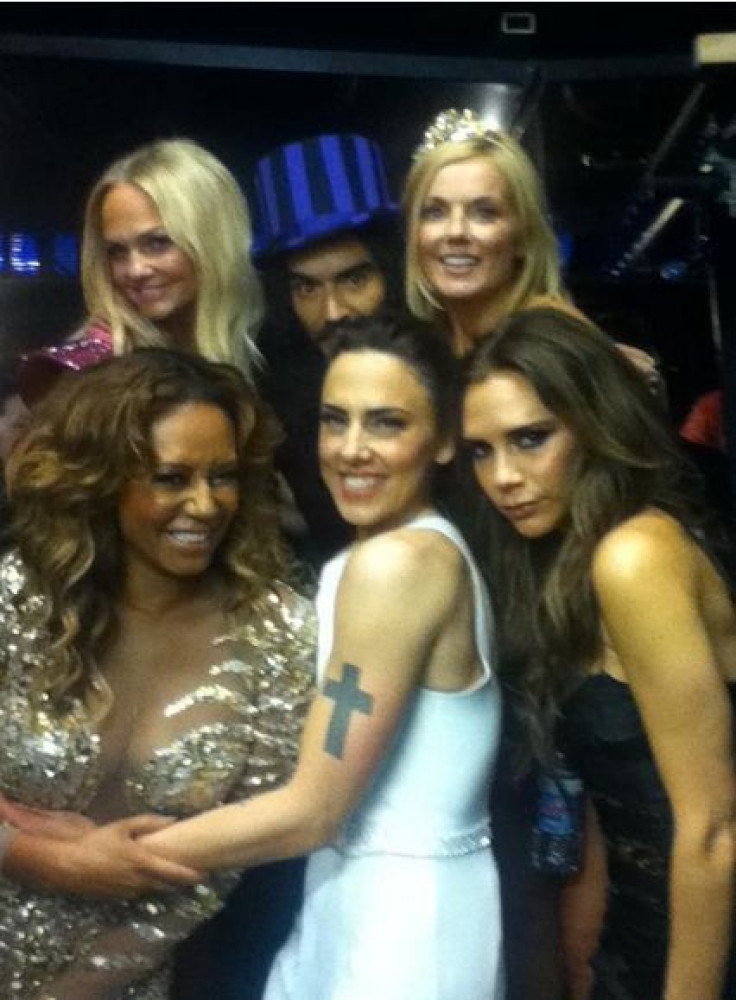 Comedian Russell Brand has reportedly hitched himself with Spice Girls singer Geri Halliwell, calling it quits with girlfriend Isabella Brewster.
According to a report in the Sun, Brand and Halliwell are sharing a "very serious" romance after they met during the rehearsals of the London 2012 Olympic Games closing ceremony, where both performed.
"Things are getting very serious between them - they're a proper couple now. They had met several times in the past, but really got to know each other during the Olympics," a source close to Brand told The Sun newspaper.
Brand openly declared his inclination for Ginger Spice after posing for a photo with the Spice Girls backstage at the Olympics.
"I've got Spice Girls mania all over again now. It's like going back to 1996. I've got a massive crush on Geri Halliwell too, so everything in the world was as it should be," he was quoted as saying in the Mirror.
The insider reveals that he was serious about his words.
"People thought Russell was joking at the time, when he said he had a crush on Geri all over again, but it was true. They just clicked - they have so much in common," the insider Told the Sun.
"He is spending so much more time in London just to be with her."
Another close associate of the 37-year-old said that he had broken up with Brewster.
"He ended his relationship with Isabella Brewster, and is now dating Geri properly," the insider said: "They've exactly the same sense of humour and are serious about clean living."
The duo have been spotted on a string of dates, including a tour of Hampton Court Palace with the 40-year-old singer's daughter Bluebell, 6, over the weekend.
An onlooker, Greg Oram, told The Sun that Brand and Halliwell seemed to have gelled quite well and were seen laughing and joking while holding hands on the date.
"I thought it was the most random thing ever to see Russell Brand of all people in a place like that - until my wife pointed out he was with a Spice Girl.They seemed like they were having a really great time, holding hands and chatting - it was 100 per cent obvious they were a couple," Oram said.
"Geri was holding his hand the same way I hold my wife's. It was so cute," he added.
© Copyright IBTimes 2023. All rights reserved.