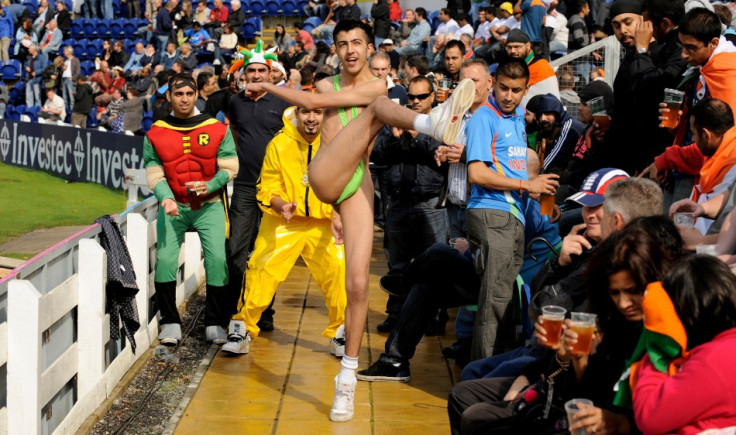 Double trap gold medalist at the 1996 Atlanta games, Australian Russell Mark may just turn out in a mankini during the 2012 London games, after losing a wager made on a local radio station in Australia. Mark, 48, who also won a silver medal at the 2000 Sydney games, apparently bet that Carlton (a Melbourne-based football club) would lose to St Kilda, in an Australian Football League game. Unfortunately for the Olympian, Carlton were beaten 4-0.
Incidentally, a mankini is a bikini for men that was made famous by British comedian Sacha Baron Cohen in a 2006 comedy called Borat: Cultural Learnings of America for Make Benefit Glorious Nation of Kazakhstan.
"Oh, I must've been intoxicated. Carlton promise so much and just deliver so little. It kills me," the Telegraph quoted Mark as saying.
"Anyway, a lot of people would think a mankini might look better than the uniform they've nominated for us, so I don't know if it's such a bad thing," The Sun reported Mark as saying.
Nevertheless, the shooter will certainly stand out from his team mates, who will all be wearing classic Australian green blazers and white slacks, which was probably why a spokesman from the Australian Olympic Committee asked the act be kept a secret.
"Age is the problem here. Russell is no spring chicken, his days of being a model are long gone, and we don't think it would be a good look for the team to have Russell in a mankini," the spokesman told local media, according to a report by Reuters.
"Besides, this will be his sixth Olympics and he is a chance to be named as flag bearer. Imagine the flag bearer out in front of our team in a mankini. And a big, butch shooter at that. As we all know the London weather is fickle and we would not want him to catch cold," The Metro reported the spokesperson as adding.
Mark, in addition, to the medals from Atlanta and Sydney, has also won the World Individual and World Team Championships twice each and six World Cup gold medals.