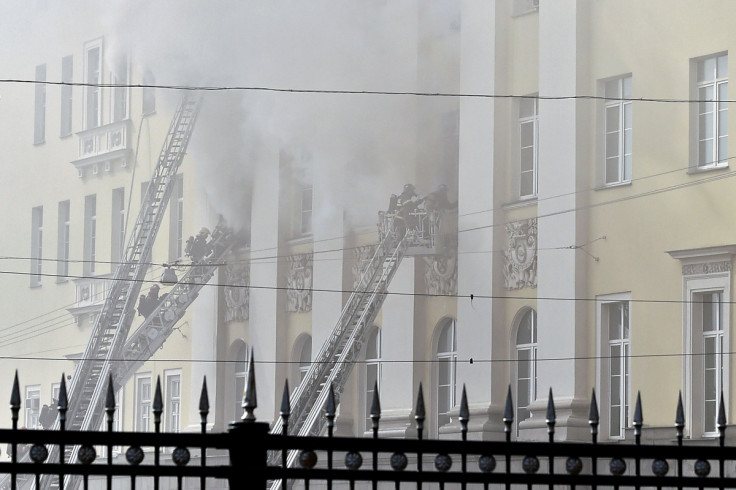 Hundreds of firefighters were called to battle a blaze that tore through the Russian Ministry of Defence building in Moscow on 3 April. Images and video footage show smoke pouring from the 18th century building, and firefighters climbing ladders to access the building's upper floors.
Around 50 people were evacuated from the building after the fire broke out, with local media reporting no-one injured. Officials said that more than 300 firefighters and 60 pieces of equipment were used to battle the blaze.
Major-General Igor Konashenkov, on the scene, told the Interfax news agency that the flames had been put out, but that firefighters were trying to extinguish smouldering parts of the building that were still generating smoke.
Later a fire services official told the agency that the blaze had caused 3,500 square metre section of the roof to collapse. A source told Interfax the fire could have been caused by faulty wiring.