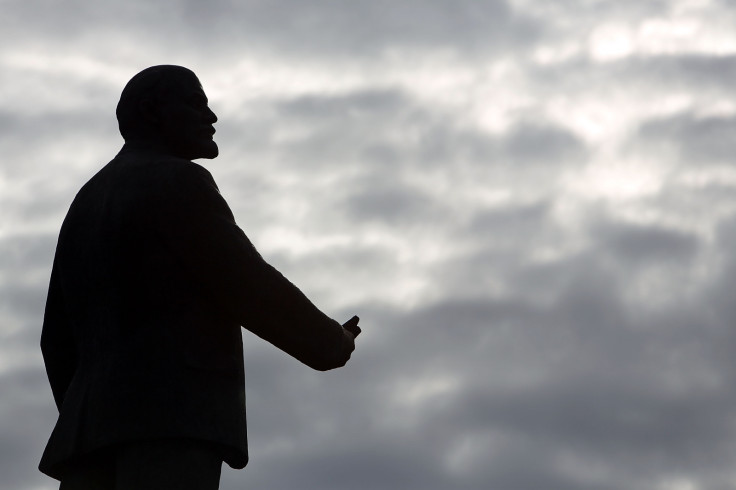 A drunk man accidentally toppled a statue of Lenin while trying to take a selfie in the Siberian town of Prokopyevsk.
The 30-year-old attempted to hang onto the statue's arm, but the Bolshevik effigy could not support his weight and came crashing down, smashing into pieces, witnesses told local news site FlashSiberia.
The man then unsuccessfully attempted to piece the statue back together before fleeing.
Police tracked him down using his fingerprints, which were found on the statue and a beer bottle left at the scene.
He faces a fine of 20,000 roubles (£231).