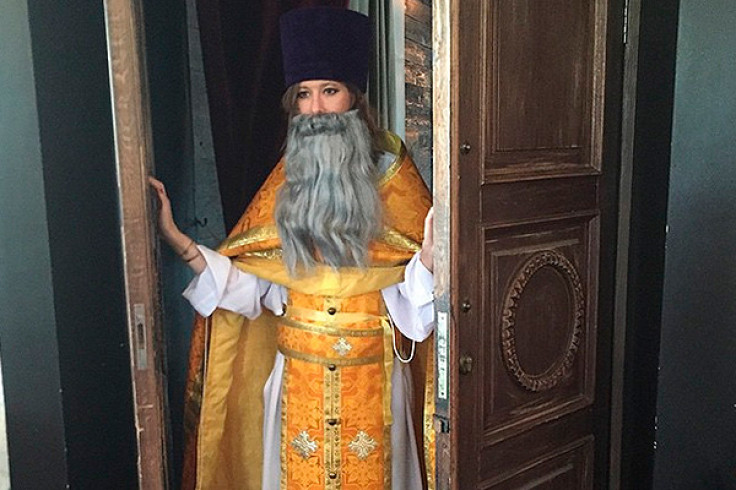 Russian authorities launched an investigation after a Russian activist and former TV presenter posted pictures of herself online wearing the robes of an Orthodox priest and a fake beard.
Ksenia Sobchak, a well-known media personality turned opposition journalist and activist, posted the picture of herself on her Instagram page to promote a news report she was working on.
But following a complaint from lawyer and activist Yaroslav Mikhailov, an investigation has been launched, with Sobchak accused of offending Christians.
"Sobchak has crossed all boundaries of what is acceptable and has insulted the feelings of believers," Mikhailov said on Facebook, and accused her of demonstrating an "obvious disrespect for society."
In Russia, it is illegal to offend religious believers, with offences carrying a maximum year-long jail sentence.
The legislation was passed following the controversial Punk Prayer performed by protest group Pussy Riot in Moscow's Cathedral of Christ the Saviour in 2012.
In recent years, Russian President Vladimir Putin has courted the support of Russian conservatives, passing anti-homosexual legislation and promoting "traditional" Russian values.
Sobchak is the daughter of former St Petersburg mayor Anatoly Sobchak, Putin's political mentor.
She is a prominent figure in the Russian liberal opposition, and in February said she was going to flee abroad after a hit list of opposition with her name on it circulated in Russian media shortly after the murder of Kremlin critic Boris Nemtsov in Moscow.