Russia: 'Granny Ripper' Tamara Samsonova to feature in Horrors of St Petersburg museum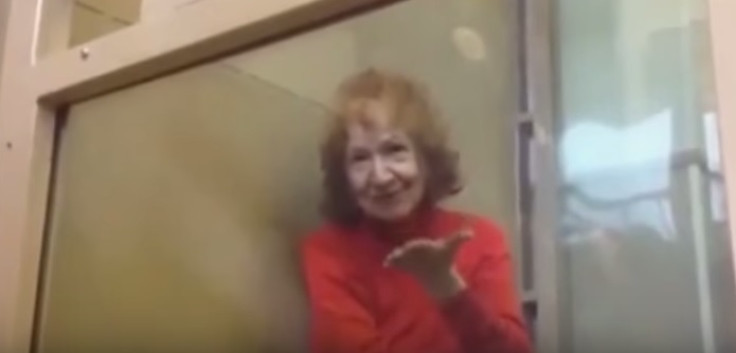 Police are carrying out a search for 10 more victims of the suspected cannibal landlady Tamara Samsonova. The 68-year-old was arrested after CCTV footage of her carrying out plastic bags believed to contain a cooking pot with the head of her victim Valentina Ulanova.
Her life story will be the focus of an exhibition at the Horrors of St Petersburg museum. "It could be done as a little video," said director Mikhail Aleksandr.
"First showing the heroes of Dostoevsky, Gogol and other writers, then moving to the real horrors of St Petersburg. Life is more terrible than all our stories about it."
During Samsonova's court appearance she said: "I did it to be known as a serial killer."
And as she blew kisses from her seat, she told the judge: "I have been preparing for this trial for 10 years. It's all deliberate."
The pensioner, who has a history of mental illness, seemed confused and disorientated during the trial. At one point she blamed one of her neighbours for conducting the murders.
Details of Samsonova's life emerged during the hearing where it was revealed that she'd studied at the Moscow State Linguistic University where she read English and German.
Her diaries, which contained details of her activities, were written in both these languages. According to news website Fontanka.ru, Samsonova's victims had their lungs removed.
Sources in the Investigative Committee, Russia's leading serious crime unit, said Samsonova wrote about her proclivity for "gouging out and eating lungs".
When asked if police believe she may have removed the lungs for the purposes of cannibalism, they told reporters: "It is not excluded [from lines of inquiries]."
When Samsonova was questioned by police last week, she admitted to committing the crimes but declined to go into detail, according to local reports. In her flat, police found a saw, a knife, and blood spots in the bathroom.
When asked to answer to the charges, the grandmother requested to "go outside for a bit, because it's much too stuffy in here".
A source from the investigation said: "She's either much more stupid, or much smarter, than she seems."
© Copyright IBTimes 2023. All rights reserved.