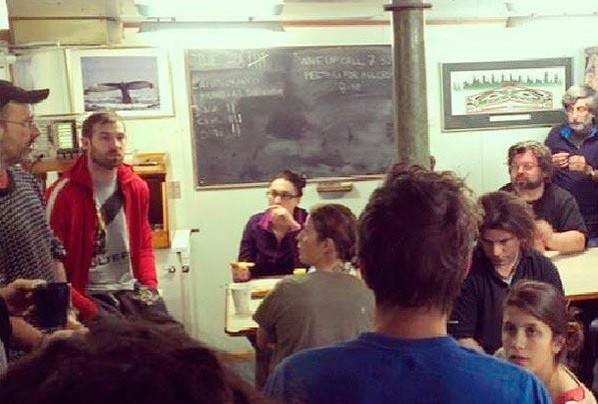 Russian authorities will prosecute Greenpeace activists aboard the ship Arctic Sunrise for piracy.
Investigators have opened a criminal case against the activists, accusing them of attacking the oil prospecting platform Prirazlomnaya in the Barents Sea.
The Arctic Sunrise has arrived at the port of Murmansk under Russian naval guard. It was towed into port and 30 activists on board were detained. Greenpeace said they had been held for four days without legal or consular assistance.
A group of more than 50 Russian NGOs supported an appeal to president Vladimir Putin to have the activists released.
"Given the extremely high social importance of environmental security in the Arctic, as well as the exclusively peaceful nature of the action to the protesters, public organisations of Russia and the CIS urge you to release the crew of the ship Arctic Sunrise and activists are on it," a statement said.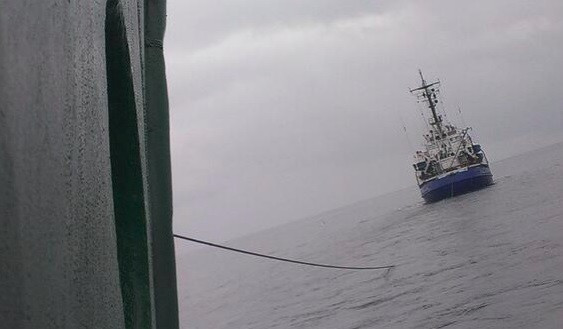 A tweet from the Arctic Sunrise said that the detainees were in high spirits.
"They know what they did was right," it said.
Greenpeace lawyers have demanded immediate access to the activists.
International executive director Numi Naidoo said: "Greenpeace International has a 40 year history of taking peaceful action to protect the environment, and last week's protest against dangerous Arctic oil drilling was carried out in line with these strong principles.
"Our activists did nothing to warrant the reaction we've seen from the Russian authorities.
"It's been four days since our ship was boarded and we have still not been offered a legal basis for the raid, and nor have our activists been allowed any contact with lawyers or consular officials.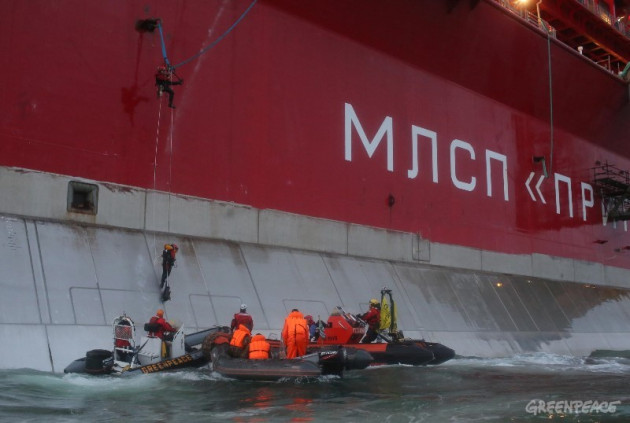 "Our activists are motivated only by a passionate belief in the need to protect the Arctic from reckless oil drilling and climate change. We demand their immediate release."
The ship was seized in international waters, an illegal move, said Greenpeace.
Stefan Kirchner, a legal expert from the University of Lapland, said: "Russia's actions with regard to the Arctic Sunrise are incompatible with the international law of the sea as codified in the Law of the Sea Convention, the European Convention on Human Rights, the Vienna Convention on Consular Relations and possibly other international treaties.
"It appears that Russia has violated the human rights of the crew members as well as rights of the flag state [the Netherlands] and of the crew members' respective home states. In order to comply with international law, Russia has to ensure the speedy release of the vessel and its crew."