The Kremlin will reportedly be blamed for being behind the murder of the former Russian spy Alexander Litvinenko in a public inquiry's report into his poisoning by the radioactive substance plutonium.
A British government source has said that the conclusion is expected to show that the Russian government, but perhaps not president Vladimir Putin himself, wanted Litvinenko dead.
"There will be a clear line of command. It will be very clear that the orders came from the Kremlin, that it was ordered by the government," the source told the Daily Telegraph.
Litvinenko, 43, unknowingly drank a cup of green tea containing radioactive Polonium-210 at the Millennium Hotel, London, in November 2006 and died three weeks later. He was a prominent critic of Putin and he had been working with MI6.
Following the release of the report by Sir Robert Owen, a retired judge who chaired the public inquiry last year, the British government is expected to make fresh calls for the two main suspects, Andrey Lugovoy and Dmitry Kovtun, to be extradited to the UK.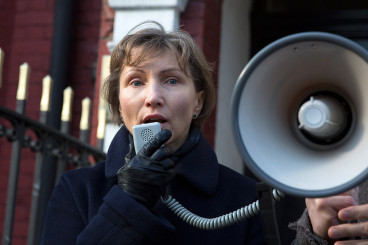 In his first television interview, Litvinenko's son Anatoly said it was important to establish who was responsible not only for his and his mother's benefit but also from a security perspective.
"If you look at the fact that polonium was used as a murder weapon; a nuclear isotope with potential to kill an untold number of people, at the end of the day you want to find out who was behind the murder, who planned it, who commissioned it," he told the BBC.
The report could prompt calls for David Cameron to impose fresh sanctions on Russia but comes at a difficult time for UK relations with Moscow as they try to work together to deal with Isis in Syria.
An insider told The Telegraph: "The findings will place the UK in a difficult position given our relations with Russia in current international events."
The Times reported that Theresa May, Philip Hammond and Michael Fallon are understood to be contemplating what action to take.
Putin's spokesman said that the inquiry findings would be of little interest to Russia and would probably not prompt a response, The Times said.
A number of motives for Litvinenko's death have been suggested, including that work that he was doing with the Spanish and British authorities would expose alleged links between the Russian mafia and Putin and his inner circle.