Russia: Just who are the daughters of Vladimir Putin?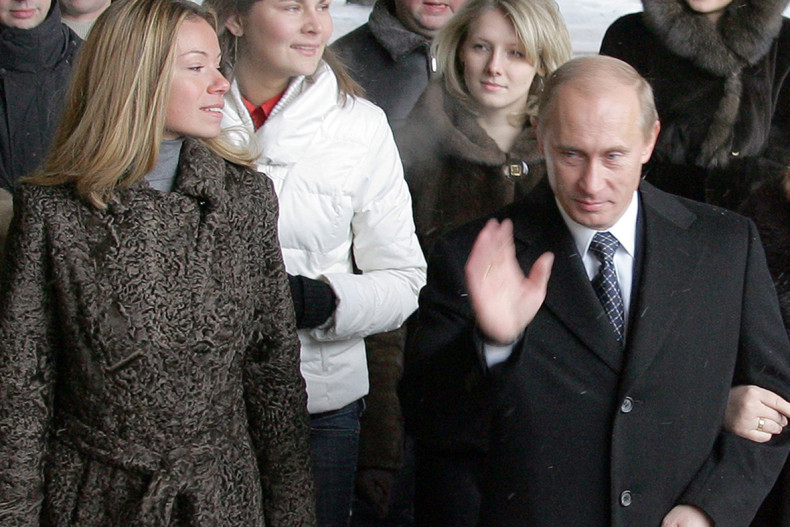 Call it a father's natural wish to maintain his family's privacy, or perhaps the secrecy that befits a former KGB officer, but mainstream media in Russia know that they publish details of the family of Vladimir Putin at their peril.
The New Times magazine has become the latest outlet to fall foul of this unwritten rule, having been hit by a cyber-attack that many have attributed to the fact that it had run a story about Putin's eldest daughter, Maria. The state communications watchdog, Roskomnadzor – a kind of Russian Ofcom – issued a warning and a fine to the magazine for an article it ran in its January issue ostensibly about the Ukrainian ultra-nationalist group Right Sector without noting that it is banned in Russia, the RBC newspaper reported.
However, it featured in the same issue as an article about Putin's 30-year-old daughter Maria, outlining aspects of her private life and her apparent recent motherhood. The magazine's editor, Yevgeniya Albats, told the newspaper that their website had also been hit by a distributed denial-of-service attack that led it to go offline for several hours.
The investigation that the New Times carried pieced together details using property, academic records and testimony from building employees about Maria, describing her home in Moscow near the American Embassy. It says she studied at the Moscow State University Faculty of Fundamental Medicine between 2006 and 2011 under the pseudonym Vorontsov, and she has used four other surnames to protect her privacy.
It also said she graduated from Moscow State University with honours and started a medical PhD at a Health Ministry research centre headed by academic Ivan Dedov. The New Times article seems to suggest that Dedov was rewarded for overseeing Putin's daughter, as Dedov's son Dmitry became Russia's representative judge at the European Court of Human Rights in Strasbourg.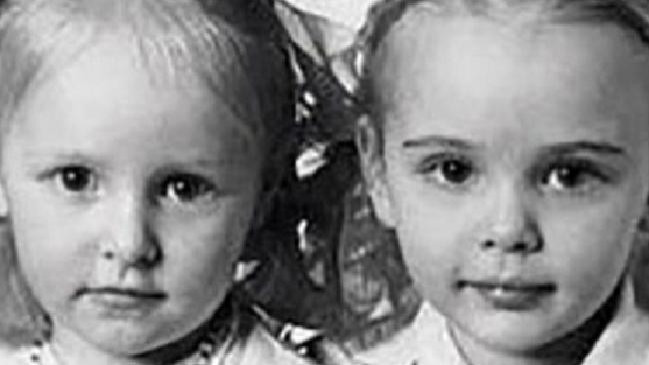 Childhood photos of Vladimir Putin's daughters Maria (L) and Katerina, as seen on the Russian president's official website
Kremlin.ru
Dedov then became president of the Russian Academy of Medical Sciences. At the same time, extra development funds found their way from the Health Ministry to the institute, where Maria was conducting research. Maria is now married to Dutch businessman Jorrit Faassen and carries his last name, says the magazine, also saying that in 2007, Faassen became a director for business development at state-owned giant Gazprom.
Around six months ago, the surname Faassen disappeared from MEF Audit's website. Maria stopped meeting with her neighbours nearby the US Embassy in Moscow.
"Two important events have taken place in Maria Faassen's life: she received her PhD in medicine, and she has given birth to a daughter," reported The New Times.
Although there is no official sanction against reporting about Putin and his family, it is usually considered off limits, but it is not just the liberal media that are keen to run stories about him. NTV, the pro-Kremlin channel, did a segment about Putin's private life that was aired in the far east of Russia but before it was due to be broadcast in Moscow it was pulled. Russia observer Natalia Antonova told IBTimes UK that in a time of economic hardship, Russians are keen for news of the family of the man in charge.
"If I were I working for Putin, I would be glad that they are taking the story and putting them out there, saying that she [Maria] is a normal person. It is not like she is dating a midget in a circus or anything; she is the daughter of a powerful man, she has a job, she has ambitions. Putin is an ex-KGB agent and they have this policy of a strictly need-to-know basis. Well that doesn't work when you are running a country, especially a country that is in love with television as Russia is.
"You have to give them something to let them know that they are a human being. Putin is the ultimate celebrity politician. His popularity rests not so much on his decision, it rests on the spectacle that surrounds him."
Putin's other daughter, Katerina
The life of Putin's other daughter is a bit more public. Along with her elder sister, Katerina was born 29 years ago in Dresden in what was then East Germany, where Putin worked in intelligence in the 1980s. A forensic examination of her background by Reuters revealed that Katerina Tikhonova is an official at Moscow State University.
She was pictured at a competitive rock'n'roll dance event in Krakow last year and according to estimates provided to Reuters by financial analysts, she was found to have corporate holdings worth more than £1.3bn with her partner Kirill Shamalov. That wealth stems mainly from a large publicly disclosed stake in a major gas and petrochemical company that Shamalov acquired from Gennady Timchenko, a business associate of Putin's.
Also among the young couple's holdings is a seaside villa in Biarritz, France, estimated to be worth about $3.7m (£2.5m). That asset, too was acquired by Shamalov from Timchenko, a commodities trader who has known the president since the 1990s, Reuters reported.
Several publications recently began reporting about his two daughters and their associates who have enjoyed success in politics and business along with children belonging to the Kremlin elite. The BBC reported in January that Putin has a vast network of hidden wealth far removed from his official declared salary of $110,000 a year.
Meanwhile last week, it was reported that Putin's ex-wife Lyudmila Putina has remarried a businessman Artur Ocheretny, 21 years her junior. Last year, she changed her surname and disappeared from the public eye when she and her husband announced they were separating in 2013 after 30 years of marriage.