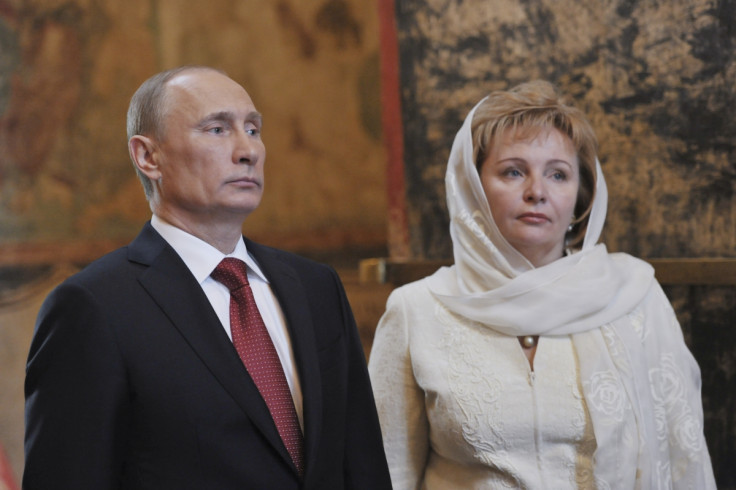 It took a long time for the Russian media to confirm the parting of Vladimir Putin and his wife of 30 years Lyudmila, so it was unsurprising that news of the former first lady\'s new relationship was also shrouded in speculation.
The media in Russia is full of rumours that the 58-year-old ex-wife of Putin has secretly remarried the 37-year-old businessman, Artur Ocheretny, who is more than 20 years her junior and with whom she has been photographed in recent months.
The report was carried by the independent Russian news magazine \"Sobesednik,\" which means \"Interlocutor,\" in English. It says that the former Mrs Putina appears to have changed her name on official records to Lyudmila Ocheretnaya.
Under the headline \"Lyudmila is No Longer Putin,\" the magazine says she has apparently adopted the surname of the businessman.
According to Russian media, Ocheretny had been working at the Centre for the Development of Interpersonal Communications which was one of his new wife\'s projects promoting Russian language and culture.
Details of the former first lady\'s new marriage were fact-checked by Russian anti-corruption campaigner Alexei Navalny, who confirmed that the registration of her properties had been transferred from the name Putina to Ocheretnaya last year, The Independent reported.
Russia observer Natalia Antonova told IBTimes UK that there was broadly a positive reaction among Russians to the reported marriage.
\"People are going: \'good for her\'. There were these rumours that after they had divorced she had shut herself off in a monastery but now people are kind of rooting for her. Even people who don\'t like Putin don\'t have anything negative to say about Lyudmila.
\"She was this faithful Soviet wife who was behind the scenes but she was seen as someone who could never quite cope with this role.\"
The Kremlin has refused to comment on the reports.
Vladimir Putin\'s spokesman, Dmitry Peskov said: \"Vladimir and Lyudmila are divorced\" and that \"consequently, I am not in a position to say anything about Lyudmila or her personal life.\"
Putin and his wife announced their divorce, after more than 30 years of marriage, on television in July 2013, after they attended a ballet performance.
Speculation has also been rife about Putin\'s own relationship with a 32-year-old former Olympic gymnast, Alina Kabaeva.
Last year, the Kremlin was forced to deny reports that the president, 63, had fathered children with her.