Russia Lake Syamozero: At least 11 children feared dead after storm hits tourist boats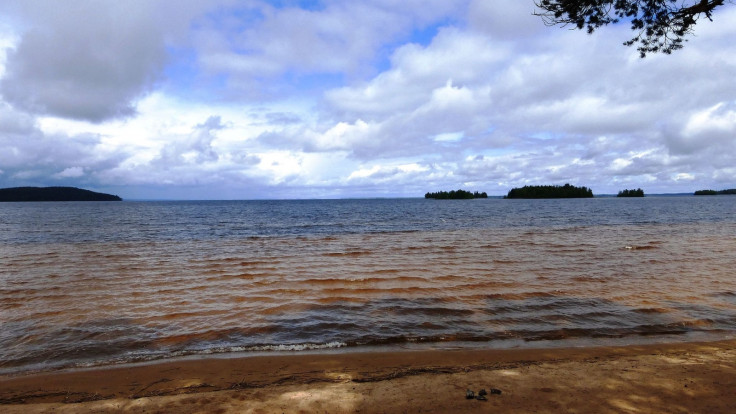 14 children have died after being caught in a storm on Lake Syamozero in the Karelia region of Russia. According to Sergei Sobyanin, the mayor of the Russian capital, a preliminary investigation has shown that the children, who were on holiday from Moscow, were killed in the incident which took place on Sunday (19 June).
Based on emerging reports, 36 members of the 53-strong party survived the incident and four adults have reportedly since been arrested. According to NBC News, two instructors, the director and the deputy director of the hotel where the group was staying were arrested on suspicions of violating safety rules. An initial report stated that 13 children and an instructor had died in the incident.
While firm details remain thin, one news agency in Russia quoted rescue services in the region as saying that more than 20 survivors were on an island in the lake and nearly a dozen more had sought refuge in a nearby village.
On Twitter, Sobyanin posted: "A great tragedy has occurred in Karelia. According to preliminary data, 10 children from Moscow have perished on Syamozero. My condolences to their families and friends." He also tweeted emergency phone numbers for the Department of Social Protection.
According to the Russian government-funded news organisation RT, the tourist group consisted of two boats and one raft. Quoting a statement from the Emergencies Ministry, it added that rescuers have managed to rescue 11 people so far.
Investigative Committee spokesman, Vladimir Markin, said in a statement that there were 47 children and four adults on board the three vessels. "There were children between 12-15 years old with a guardian. They were caught by a storm overnight. There are casualties. Rescuers have found 11 bodies of children, two more children are still missing," he said.
Vladimir Kucherenko, who manages a local tourist company, said the children likely died from exposure to cold temperatures in the water. He said the lake is around 8-10C (46-50F) and that strong winds could have pushed the boat out across the lake, making it difficult for the children to get back to shore.
Meanwhile, according to the Associated Press, a regional MP called Alexei Gavrilov told state TV there had been storm warnings issued in the days leading up to the tragic incident. "They didn't have the right to go out boating," he said.
This article has been updated to reflect new information around the total number of deaths (20 June, 2.14am)

© Copyright IBTimes 2023. All rights reserved.