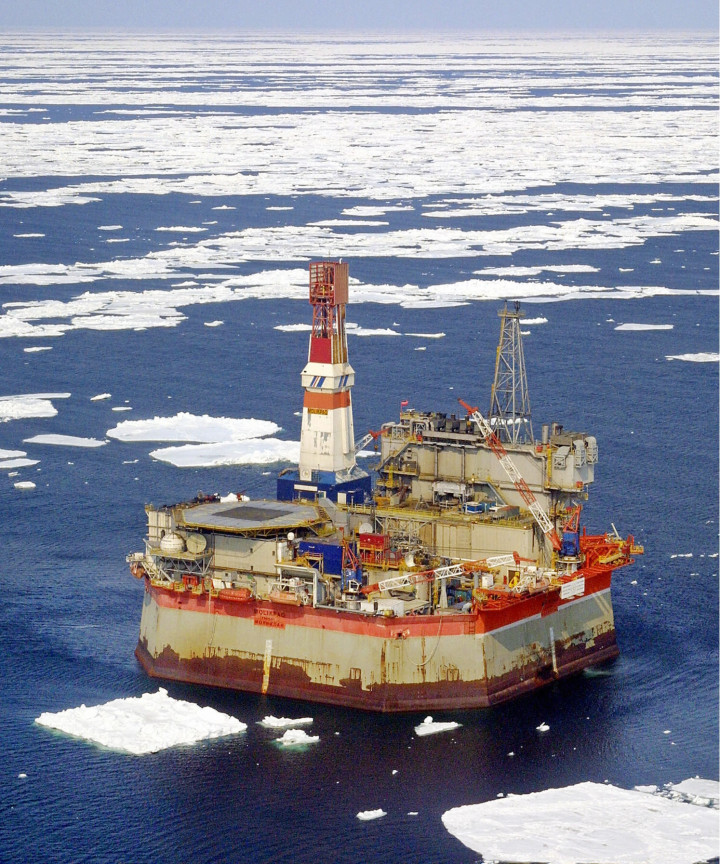 'This is Russia, this is not Russia,' tweeted the Canadian Nato delegation, with a map demarcating Russian and Ukrainian territories, after Moscow claims that Russian paratroopers arrested in eastern Ukraine on Tuesday had got lost and wandered into the country accidentally.
'Geography can be tough,' they added.
Hours later, after the Canadian map had gone viral on Twitter, Russia's Nato delegation responded with a tweet of their own.
"Helping our Canadian colleagues to catch up with contemporary geography of #Europe," it reads, alongside a map showing Crimea, annexed by Russia earlier this year, shaded as Russian territory, and Abkhazia and South Ossetia, which have declared their independence from Georgia, with mixed colours.
Canada's tweet took observers by surprise, with some wits declaring it to be the country's most aggressive act since 1812.
However it comes amidst rising tensions between the countries in a region far removed from the fields of eastern Ukraine: the icy wastes of the Arctic.
Today, Russian president Vladimir Putin announced Russia's ambitions in the Arctic Circle.
"Our interests are concentrated in the Arctic. And of course we should pay more attention to issues of development of the Arctic and the strengthening of our position," Putin told a youth camp outside Moscow.
The comments came after Canadian foreign minister John Baird, in an interview with Denmark's Berlingske newspaper this week, pledged to "promote and defend the sovereignty of Canada in the Arctic" in response to the reactivation of a military base on Russia's north east coast.
In a tub-thumping speech to troops on Canada's northern border, Canadian premier Stephen Harper warned of the "imperial ambitions" of Russian president Vladimir Putin.
"Because Russia is also Canada's neighbour, we must not be complacent here at home," he announced.
According to a survey by the US Geological Survey, the Arctic Circle contains 15% of the world's oil, and 30% of its gas reserves.
The Arctic Council, which includes Russia, Canada, The US, Denmark and Norway, the five countries which border the area, is responsible for establishing the legal framework for the economic development of the region.
Russia and Canada own the largest regions of the Arctic, and have both signalled their ambitions.
The Canadians recently lodged a request to the UN to expand their nautical border by half a million miles, and claim that their country's continental shelf encompasses the North Pole.
Next year, the Russians are due to make their own UN bid for ownership of the Arctic continental shelf, which they claim falls within their rightful territory.
The Canadian government recently authorised testing for energy reserves in its Arctic territories.
In December 2013, Russia escalated its military presence in its remote, Siberian regions.
Following Russia's annexation of Crimea, Harper pushed aggressively for western sanctions against Russia, issued visa bans to key Putin allies, expelled a Russian diplomat, and sanctioned Russian businesses.
In July, Canadian fighter jets were scrambled after Russian Tu-95 heavy bombers skirted Canadian airspace. This was widely interpreted as sabre rattling by Putin in response to Harper's measures.
Amidst the tensions, experts argue that the Arctic remain one of the least hospitable places on earth with commercial exploitation by any nation a long way off, and that years, and possibly decades of diplomatic wrangling are the most likely outcome of the dispute.
"We're talking about the centre of a large, inhospitable ocean that is in total darkness for three months each year, thousands of miles from any port," Michael Byers, and expert of Arctic and international law at the University of British Columbia told the Guardian.
"The water in the north pole is 12,000ft [3,650 metres] deep and will always be covered by sea ice in the winter."