London oligarchs: High Court will see more Abramovich and Pugachev-style cases says lawyer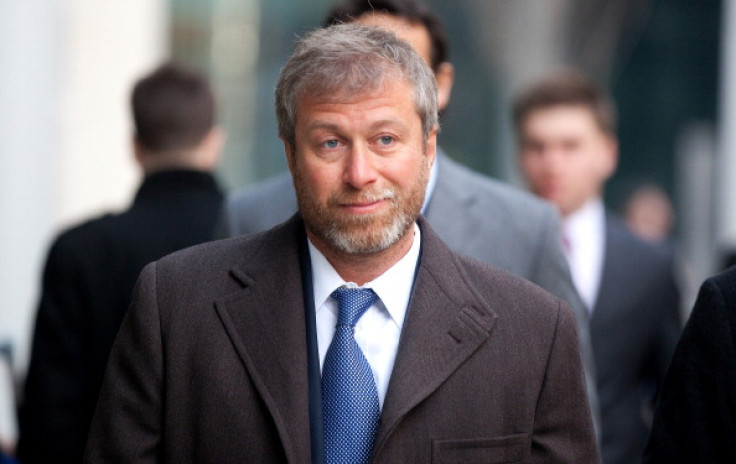 London courts should be braced to hear more cases involving wealthy foreigners like Russian oligarchs Roman Abramovich and former Vladimir Putin banker Sergei Pugachev, according to a London lawyer.
The Chelsea owner won a multi-billion pound civil case against a fellow oligarch, the late Boris Berezovsky, in 2012 while former Kremlin-cronie and Russia exile Pugachev is currently embroiled in a High Court battle with authorities in his homeland over an alleged $2bn fraud.
While the high profile cases may have portrayed the UK's highest courts as a playground for the super-wealthy, solicitor Kerem Alev, commercial and property dispute expert from London-based Cubism Law, said London was already flooded with similar cases and we can expect more in the future.
"The English legal system has character, unlike other jurisdictions,"Alev said.
"There is trust in it. The judges here in the High Court, the Court of Appeal and the Supreme Court are very experienced. They understand complex law and are cogent.
"Some people might see foreigners using the UK legal system as abuse, but I think it shows the quality of standards of the profession here and that is why I think we will continue to see cases heard here.
Sergei Pugachev was charged with embezzlement
Getty
"It is not just oligarchs who are in London's courts. Pugachev is obviously a very important, high net worth professional, but we have cases, that don't necessarily involve Russians, that have very little to do with the UK.
"High net worth individuals want to fight orders, like worldwide freezing orders, and I am sure there will be more in London. You only have to look at the booming property market to see that foreigners have assets they want to prevent from being frozen.
"There are already a lot of cases happening. There was the [Boris] Berezovsky, [Roman] Abramovich case, which was widely reported.
"What cases like that confirm is that the UK has a truly international court system that sometimes has very little or no relation to jurisdiction."
Alev was speaking after it emerged the DIA, Russia's state Deposit Insurance Agency, was challenging an order made by the High Court to transfer $25m to the UK as security in case proceedings end or Pugachev wins.
The oligarch, once one of president Putin's inside circle, had assets worth up to £1.3bn frozen following the collapse of Mezhprombank, the bank he co-founded.
Russian authorities are demanding he returns to his native country to face allegations that he skimmed hundreds of millions from emergency loans handed to the bank by the Russian central back at the height of the financial crash in 2008.
Last year it was reported how the 51-year-old exile, who is on Interpol's most wanted list, and his former BBC presenter lover Alexandra Tolstoy were "struggling" to live on £10,000 a week.
Rise and fall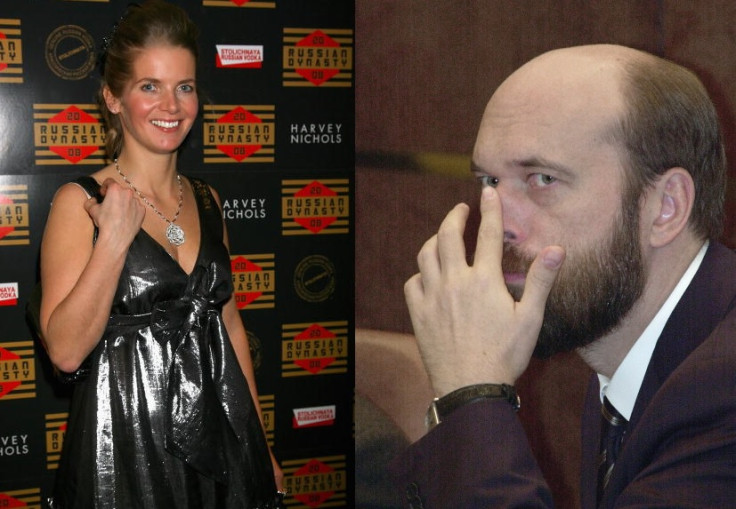 Pugachev rose to prominence during the 1990s as a friend of Russian presidents Boris Yeltsin and Vladimir Putin, becoming a trusted lieutenant of Putin.
He set up the doomed Mezhprombank in 1992 and soon became one of the country's most powerful and richest businessmen.
When the financial crisis hit, Mezhprombank defaulted on its debts and lost its banking license after receiving a 40bn rouble (£800m) bailout from Russia's central bank.
A court in Russia declared the bank bankrupt in November 2010 and opened a criminal case in January 2011.
Pugachev left Russia, where he was charged with embezzlement, for London in 2011.
But in a twist, the DIA has claimed the near-collapse of ruble in December 2014, brought on by a combination of plummeting energy prices and sanctions placed upon Russia in the wake of its aggression in Ukraine, meant it could not transfer the security, bring into doubt whether it can afford a day in court with Pugachev.
"That is what it looks like, yes," Alev added.
"The purpose of the security is in case the claim does not go ahead or it loses.
"As far as I understand, it has been made because of the cut in currency value. The ruble has been slashed in value since the winter and this had affected the DIA's ability to pay $25m. It would leave only $4-5m to fund the case.
"I think they [DIA] are trying their luck. Pugachev's argument is that this organisation has close ties to the central bank and that the $25m does not have to come from the DIA, it could come from someone related, like the central bank. That is the central argument.
"If it is not successful on appeal, proceedings could come to an end. For Pugachev, that would be a victory for him over these guys here in London.
"The victory would improve his lifestyle. It is obviously an inconvenience to have your spending limited to £10,000 a week."
© Copyright IBTimes 2023. All rights reserved.