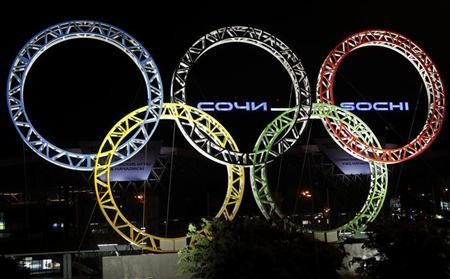 Terrorist attacks in Russia are very likely to occur before or during the Sochi Winter Olympic Games, Whitehall officials have warned.
According to a British threat assessment, Emir Doku Umarov, a fugitive leader of the terrorist organisation Imarat Kavkaz (IK), or the Caucasus Emirate, called on his followers to do anything they could in order to sabotage the games, which are scheduled to run from 7-23 February.
According to the document, IK has no track record of attacking non-Russian interests: its fights concentrate on Russia.
The assessment also questions whether the terrorist group would be able to target the event within a limited timeframe.
Russian authorities have been looking for three "black widows" suspected to be planning suicide attacks.
There are fears that one of the suspects, Ruzanna Ibragimova, a 22-year-old widow of a militant is already in Sochi.
Security officials also put out wanted posters for Oksana Aslanova, 26, and Dzhannet Tsakhayeva, 34, saying the women were planning attacks in Rostov-on-Don, where the Olympic torch procession arrived on 22 January, the Independent reported.
According to Foreign and Commonwealth Office, large-scale public events are an attractive target for terrorists and travellers should expect increased police presence as well as security measures in and around both the Olympic venues and the wider Sochi area.
"There is a high threat from terrorism. Attacks have occurred most frequently in Moscow and in the North Caucasus. The most recent attacks took place on 29 and 30 December in the city of Volgograd. [..] Political rallies can occur in Moscow, St. Petersburg and other places across Russia. You should be aware of the risk of street crime," Foreign travel advice page on Foreign and Commonwealth Office's website reads.
Olympic committees in Germany, Hungary, Italy, Slovenia and the UK received messages threatening their delegations at the Winter Olympics, but these were dismissed by officials as unfounded.
A twin bomb attack in the city of Volvograd in December killed 34. Oksana Aslanova, a woman in her mid-twenties, detonated the device at the entrance to the station when police approached her with a metal detector.
Gays not accepted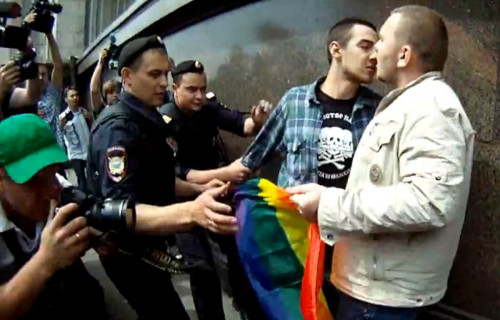 Anatoly Pakhomov, the mayor of Sochi, who has said there were no gays in the city, declared that homosexuals would be welcome at the Olympics, as long as they respected "the laws of the Russian Federation" and do not "impose their habits on others," Reuters reported.
Homosexuality was decriminalised in Russia in 1993, and the country is a signatory to numerous international human rights treaties banning the discrimination of lesbian, gay, bisexual or transgender individuals. However, public opinion still remains predominantly homophobic in Russia.
Russia President Vladimir Putin has recently introduced a new law which bans gay propaganda.
The law prohibits "public actions aimed at propaganda of pederasty, lesbianism, bisexuality and transgenderism among minors".
LGBT activist group, All Out, have launched a campaign against the bill, saying it will "make millions of people invisible with the stroke of a pen."
Putin has several times outraged the gay community with anti-homosexual remarks.