Criminals will continue to use London's financial markets to launder dirty money unless they are thrown in jail. Professor Jonathan Fisher QC, financial crime expert and professor at the London School of Economics, believes financial institutions in the City of London have not done enough in recent years to stop fraudsters legitimising money using the capital's vast and diverse markets.
He said it was "inevitable" money launderers would slip through the net, partly because criminals were "very clever and the methods they use sophisticated."
Fisher's comments come one week after the City of London police seized $22m (£15.2m, €19.2m) from a Square Mile clearing house after a broker was arrested in March on suspicion.
The broker is accused of laundering money for a Russian gang using International Exchange's futures market. He has not been charged by police and has been bailed to a date in July.
The seizure came days before David Cameron hosted world leaders for an anti-corruption meeting in London, but while the PM vowed to clamp down on corruption, Professor Fisher told IBTimes UK it would be difficult to eradicate money laundering.
"All of the markets in London whether you are talking about the exchange, secondary exchange, or the commodity markets for that matter, they are all susceptible to money laundering," he said. "Highly liquid assets are traded on the markets and it is inevitable that money launderers will slip through the net."
"If all regulatory requirements that financial institutions are required to follow are indeed followed, it should not be easy [to money lanunder], it should be difficult. But one of the problems we have seen in recent years is enforcement and if you don't do due diligence on your client then criminals will slip through."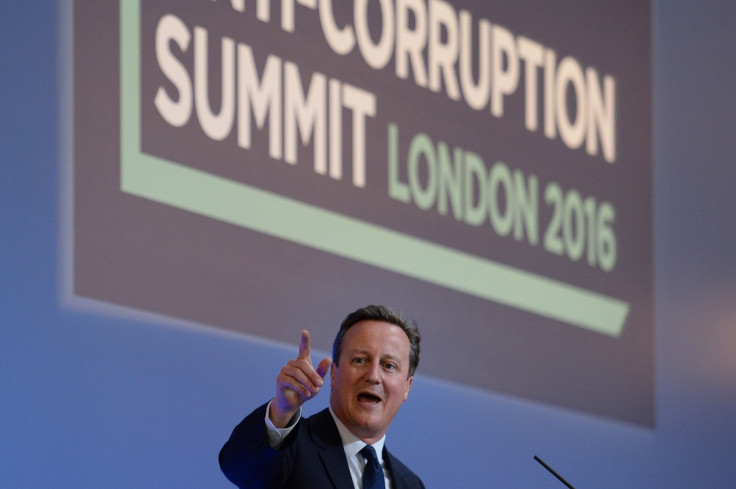 While the professor and barrister welcomed moves to clamp down on abuse in London's financial markets, he admitted it would be difficult to fish out every criminal.
"It's like stopping someone breaking into your property – you can bolt your doors and install CCTV but at the end of the day it will not stop someone in a balaclava if they want to break in," he added.
"We could never eradicate money laundering partly because the criminals are very clever and the methods they use are sophisticated. As a result they know how to create false portfolios and identification. But the effort [to eradicate money laundering] is not futile.
"I do think that over the last five years or so there are a number of financial institutions that have not been as strict as they could be when it comes to applying regulation."
The best way to tackle illicit money in the city, Professor Fisher believes is to get tough on those responsible. "I don't mean civil actions, rather I think only when there are criminal prosecutions will criminals take notice."