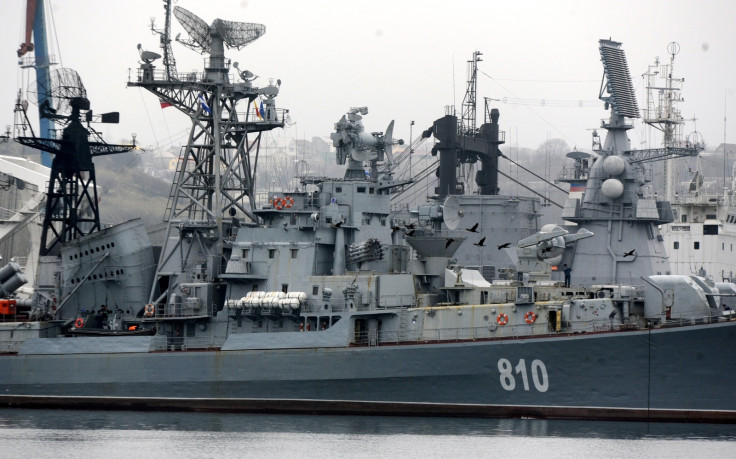 The Russian Navy is waiting to take delivery of a massive amphibious assault ship by Spring this year as part of a major mordernisation drive. Called the Ivan Gren, the vessel will be large enough to carry 13 battle tanks, 300 marines, or 36 armoured personnel carriers.
United Shipbuilding Corporation (USC) was tasked with the design and building of the vessel. Trials and other tests are scheduled to be conducted by the end of February, said Sergei Mikhailov, a spokesperson for the shipyard.
Alexei Rakhmanov, head of the company, spoke with the press this weekend on the delivery, reports Tass. "We are expecting any minute, so to speak. The task is to complete all the measures. I won't give any specific time frame but I believe that we are to complete everything by the end of spring," he said.
Also called the "Project 11711 large amphibious assault lead ship", it was reportedly developed by the Nevskoye Design Bureau, a part of USC, in St. Petersburg in Northwest Russia.
The entire project spanned a time period of nearly 14 years. Ship building began in December 2004 at Yantar Shipyard in Kaliningrad, also under the USC, in Western Russia, notes the report. It was then completed in 2012. Sea trials were started in 2016 with state trials in the Baltic sea starting November 2017. Ivan Gren, the "large amphibious assault ship" is waiting to be fielded by the Navy this year.
Ivan Gren can reportedly transport an entire reinforced marine infantry company with all their military hardware and land it using pontoons if needed.
It is not clear at this time what the actual dimensions of the vehicle, or its displacement, are. Its weapons systems, however, include 30mm six-barrel artillery guns and two Kamov Ka-29 transport and attack helicopters in its deck.
This amphibious assault vessel is a part of the Russian Navy's efforts to upgrade their ageing vessels and weapons. Just a few weeks back, reports emerged that all of the Navy's vessels will be equipped with the "unstoppable" hypersonic Zircon missile systems. It is not clear at this time if the Ivan Gren will also get these weapons.