Russian Oligarch and AS Monaco Owner Dmitry Rybolovlev in Record-breaking £2.6bn Divorce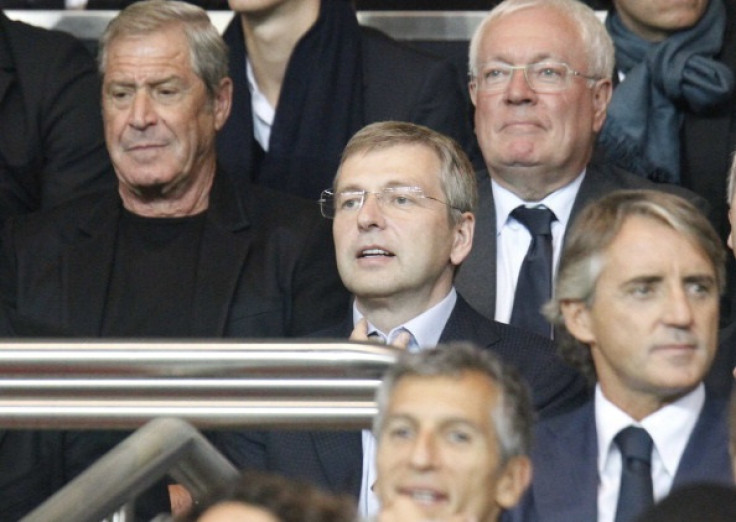 Russian billionaire Dmitry Rybolovlev has been ordered by a Swiss court to pay his ex-wife £2.6 billion, in what is thought to be the most expensive divorce in history.
Rybolovlev, who owns French football club AS Monaco, will lose about half his fortune to ex-wife Elena if his appeal against the decision proves unsuccessful.
Forbes values the businessman's fortune at £5.3bn and ranks him as the 79th richest person in the world.
The enourmous settlement was called the "the most expensive divorce in history" by Elena's lawyer and eclipses that of Galina Besharova, the ex-wife of the late oligarch Boris Berezovsky, whose payment totalled a reported £220 million.
The couple, who met as students, had been married for 23 years but had been embroiled in a bitter divorce since 2008.
Dmitry Rybolovlev - the world's 79th richest man
Dmitry Rybolovlev is a self-made multi-billionaire who made his fortune through fertiliser. While he is best known in Europe as the owner of Ligue 1 side AS Monaco, in the US he is known for real estate moves.
He bought Donald Trump's Palm Beach mansion, Maison de L'Amitie, for a reported $95 million (£57 million) in 2008 and also apparently paid more than $300 million for La Belle Epoque penthouse in Monaco, where he lives.
His daughter Ekaterina bought Skorpios, the Greek island that belonged to successors of Aristotle Onassis, in 2013 and owns an NYC apartment, for which she paid $88m (£53m).
He earned a huge windfall in 2010 when he sold his stake in Uralkali, a fertiliser business, for $6.5b (£3.9b)
His ex-wife Elena, who filed for divorce in 2009, is seeking transfer of ownership of the former Trump mansion and half of her husband's wealth.
The acrimonious divorce took an ugly turn when Elena was detained in Cyprus in connection with alleged theft of a $25m (£15m) ring that was borrowed from her daughter.
Rybolovlev started his business with his scientist father in 1990 after studying medicine and in 1992, he opened an investment fund, buying shares of industrial companies.
In 1995 he was named chairman of the board of Uralkali, Russia's largest producer of potassium fertilisers, founded in the 1930s.
The company listed in London in 2007, raising $1 billion (£600m), and it was with the proceeds that Rybolovlev became the laterst oligarch to enter the football world.
Source: Forbes
© Copyright IBTimes 2023. All rights reserved.