Russian plane crash: PM Medvedev admits terrorist bomb may have brought down Sinai flight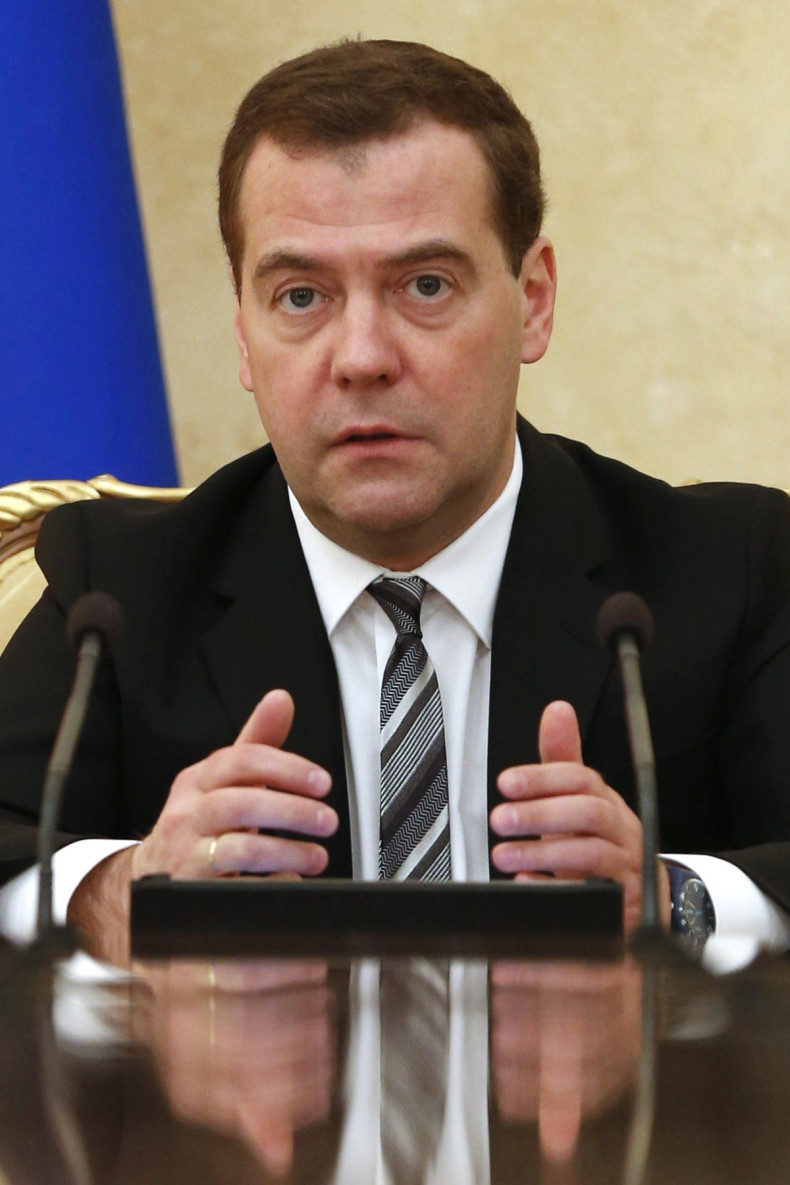 Dmitry Medvedev, Russia's prime minister, has admitted that a passenger plane that crashed in Egypt's Sinai peninsula may have been downed by a terrorist bomb. It is the first time a senior Russian official has publicly acknowledged that terrorism may have played a role in the disaster.
"The likelihood of a terrorist attack, of course, is being considered among what reasons could have caused this," Medvedev said in an interview with the newspaper Rossiyskaya Gazeta.
Russia previously confirmed that it received material gathered by British intelligence on the attack. "I can confirm that certain information has been handed on by the British side," said Dmitry Peskov, Vladimir Putin's press secretary.
"I cannot give further details because I do not have this information. We're looking forward to co-operation from all countries that can help in investigating this terrible tragedy."
In the wake of the crash, Russian officials accused western countries of acting hastily in suspending flights to Red Sea resort Sharm el-Sheikh and called on the UK to share intelligence it had received on the incident. President Vladimir Putin urged UK Prime Minister David Cameron to wait for the results of an official investigation into the crash before forming conclusions.
On Friday, Russia suspended all flights to Egypt. CNN reported that intercepts of jihadist online 'chatter' had been passed to the US and UK by Israel, which closely monitors Sinai.